RV and Campgrounds
Boyd Lake State Park
If you're looking for first-class camping, check out Boyd Lake! Boyd Lake State Park also has a modern campground with 148 paved pull-through sites that can accommodate vehicles up to 40 feet in length.
The sites are located on a grassy knoll dotted with trees near the lake. The easily accessible sites can accommodate tents, pick-up campers, trailers and motor homes. All sites have 20, 30 and 50 amp electric hookups. Each site has a picnic table and grill. Three restrooms with showers, playground equipment and horseshoe pits are scattered throughout the campground. Campers must have a camping permit and a valid parks pass.
Pets are allowed on Boyd Lake State Park but must be kept on leash at all times.
Phone number:
Website:
Carter Lake
Three miles long and about one mile wide, this beautiful 1,100-acre reservoir is surrounded by 1,000 acres of public lands. It's a great place for fishing, sailing, water skiing, camping, picnicking, swimming, scuba diving, and rock climbing. Campsites and cabins both available. Swimming allowed at swim beaches only. Drinking water and vault restrooms located in campground. Dump Station at Carter Lake south entrance. 1 campsite in each campground is ADA accessible and near to ADA accessible restroom. Camper cabins ADA accessible. Campers must have a camping permit and a parks entrance pass. Pets are allowed but must be kept on leash at all times, and are not allowed at the swim beach.
1800 SOUTH COUNTY ROAD 31
Phone number:
Website:
Larimer County Camping Reservations
FIreside RV Park and Cabins
Fireside RV Park and Cabins is a family owned and operated facility. Fireside's management is here to help you in any way that you need in making your vacation a fun and memorable one.
Fireside RV Park and Cabins is located just west of Loveland Colorado, in the foothills of the Rocky Mountains. We are a small facility offering many upgrades to our customers.
Make Fireside RV Park & Cabins your resting place for exploring the  Rocky Mountains. Fireside is only a short distance from the picturesque Rocky Mountain National Park and the Big Thompson Canyon. No matter what time of year you visit the area, you will find activities and recreation to please the whole family. Golfing, fishing, river rafting, hiking, mountain biking, and shopping are all within an easy drive.
Open all year.
Phone number:
Website:
Fireside RV Park and Cabins
Johnson's Corner RV Retreat
Nightly, weekly and monthly sites available
Group facilities
140 full RV hookups - 20, 30, 50, amp
90 pull-through sites
Four sleeping cabins
Heated outdoor pool and other
Wireless Internet (WiFi)
Recreation and meeting rooms
Laundry
Dump station
Fenced pet run
Close to numerous Colorado
RV Storage
Close to Resturants and shopping
Rec Center
Outdoor Amenities
On-site RV repair services
Phone number:
Website:
Johnson's Corner RV Retreat
Loveland RV Resort
An essential part of your trip to this dynamic state is a visit to northern Colorado, and Loveland RV Resort is the ideal home base for your explorations of the Front Range. You'll find reservoirs, rivers, and ample hiking opportunities. Plus, the chance to indulge in museums, music, food, shopping, and so much more.
170 standard and premium RV and tent sites available year round, as well as daily, weekly, and monthly storage. For your convenience, propane is available for sale to the public.
Onsite activities include horseshoes, volleyball, miniature golf, swimming, playground, and planned activities.
Phone number:
Website:
Loveland Station Campground
Centrally located to all the beauties that Colorado has to offer.  Our address is Johnstown but we are located in Loveland.
85 Full Service Pull-Though Sites
17 Sites for RV's 45ft or longer
All Sites are large enough for slide outs
Separate Camping Area
Monthly & Extended Stay Available
24 hour on site Laundry
Showers
Outdoor Heated Swimming Pool
Fishing Pond
Horseshoe Pits
Miniature Golf
Main Tamer: A Full Service Salon
Phone number:
Website:
Loveland Station Campground
Riverview RV Park and Campground
Riverview RV Park and Campground is set in the rolling foothills of the Rocky Mountains along the Big Thompson River. The quiet countryside setting of our family-oriented park, with its' gorgeous surroundings and charming wood carvings, is a favorite for groups or a romantic getaway.
Hidden beneath the cottonwoods at 5100 ft elevation, Riverview RV Park and Campground is near the Big Thompson Canyon entrance. We are 30 minutes from the beauty of Estes Park and 20 minutes from the art, shopping and numerous activities of Loveland and Ft Collins. Cheyenne and Denver are about an hour's drive from Loveland on I-25.
Make Riverview RV Park and Campground your home-base for exploring the natural wonders of the Rocky Mountains and aleviate the necessity of navigating your RV through the mountains. Riverview is only a short drive from the picturesque Rocky Mountain National Park and the Cache la Poudre River Canyon. No matter what time of year you visit the area, you will find activities and recreation to please the whole family. Golfing, fishing, river rafting, hiking, mountain biking, cross country skiing, horseback riding, snowmobiling, bike and walking trails, recreation center, 4 wheeling & ATVs, shopping (mall, outlet, antiques, hunting & fishing gear / licensing), dinner theater, breweries (Budweiser, New Belgium, Left Hand), sculpture park, and swimming, are all within an easy drive.
Phone number:
Website:
Sours: http://www.visitloveland.org/places-to-stay/campgrounds
Riverview RV Park & Campground
---
| Can't get anyone on the phone
By user-5171842... on 2017-10-23.
Been calling and calling and no answer. Even left messages and still no returned call. They show availability but no one to talk to. Guess they don't want the business.
---
| Good Campground
By user-5824747... on 2017-10-23. Stayed 2015-07-19 to 2015-07-25
Spent a week there. Great location! Campsite on river and was very nice. Clean now after flooding in July. Bathrooms are clean. Wonderful staff! Great entertainment on weekends. Only negative is not good signal for wifi. Would recommend for families.
---
| Relaxing close to Nature
By user-5268742... on 2017-10-23. Stayed 2017-08-07 to 2017-08-10
Very nice park right on the Big Thompson River. Beautiful setting close to Estes Park and Rocky Mt National Park. Restrooms and laundry are clean and well maintained. Roads can be dusty when it is very dry but we had rain so not a problem. So peaceful listening to the river and little river frogs at night. The campground has a lovely organic community garden for folks who are here long term although a member of the community invited me to participate even though we were only here for a few days. I didn't but the offer was very sweet. Also a chicken coop near the garden with interesting chickens to watch and eggs on sale in the camp store. Would definitely stay here again and highly recommend.
---
| Enjoyable stay, clean, good location
By user-5828428... on 2017-10-23.
Bathroom very clean. Barely notice road noise along river sites. Verizon voice repeater at central park area. Tengo Wi-Fi $1/day per device. Convenient spot to enjoy nearby state park, local trails and National Park. Staff friendly and helpful. Nice short walking trail and pet park. River can be tough to access and enjoy when all riverside spots are full.
---
| Ok
By user-5847450... on 2017-10-23.
This place is ok if you have to stay close to Denver (RV rental return). Right beside a river and close to the Rocky Mountains NP.
---
| River sites upgraded
By user-5847450... on 2017-10-23.
River sites have been upgraded. All new electric, water and sewer.
---
By user-5412448... on 2017-10-23. Stayed 2015-05-30 to 2015-06-01
Left a day early due to no working wifi.Need to upgrade their acct with Tengointernet.Tight spots, could not get trailer level, weekend entertainment in pavillion was GREAT, Grands liked the playground. LOTs of permanent ppl, but everyone was pleasant.
---
| A favorite
By user-5852675... on 2017-10-23.
A favorite of ours, wooded, tucked back park on the river. Office staff is good, helped with our trailer parking dilemma. Only downside is phone and internet service very poor- have ATT
---
By user-5369814... on 2017-10-23.
Not what expected, rundown. River difficult to get near if not parked along river. No phone service. Dangerous if an emergency. Didn't feel comfortable. Staff friendly. Needs a lot of upkeep.
---
By user-6108435... on 2017-10-23. Stayed 2016-08-03 to 2016-08-10
Spent one week, river site. Some shade but not much. Very very dusty, no grass, no gravel......just dirt and dust. Electric was very bad. 50 amp service varied from 103 volts on the low to 121 on high. Progressive EMS cut power on numerous occasions to coach.......sure it saved some electronics from frying. Water pressure was about 20 psi on most days.....necessary to run water pump to get adequate flow for anything. Sewer hook up was broken and had odor to contend with. Reported it on first day and was still broken 7 days later......assume it still is. River is nice but so much overgrowth that you really have hard time enjoying it. Park has some really really bad looking sites of what I assume to be full time tenets. Their spots are just junk piles of all kinds of stuff. The Saturday night music was good but not enough to warrant a return visit for me. Did not use bathrooms so cannot comment on them.
---
| VISIT IT BEFORE YOU BOOK IT
By user-5796134... on 2017-10-23.
We wanted to stay here because of the location to Rocky Mountain National Park, BUT OMG, owners definitely taking advantage of folks. Granted, they have a good location but CAN YOU SAY DUST & DIRT?? Bathrooms not so clean - laundry room closed for the season - REALLY???? & they charge top dollar besides these facts. We are staying at the KOA in Fort Colins, much further from the park but so nice to come home to! AND then there's the section of the park that looks just slightly above a junk yard - permanents probably - just be sure you are willing to stay here because of the proximity to the park.
---
| It's ok
By user-6277303... on 2018-05-17.
The park is doable for a few days. But the place is not worth the cost. Muddy parking lot uneven sites.
---
By user-6026068... on 2018-07-06. Stayed 2018-06-11 to 2018-06-14
The location of this park was great for visiting Estes Park and the Rocky Mountain National Park. Hwy 34 between Loveland and Estes Park has been closed for several years and just re-opened about a month ago and the drive between the rv park and Estes Park is quite beautiful. The park was dry and dusty and appeared unkempt. However, it really wasn't unkempt - just had that look because of weeds, drying out yards, etc. The cottonwood trees were 'shedding' and the ground was not only covered with dry dust but also white cotton. It often looked like it was snowing. Someone took us to our site and directed my husband into the back-in site we had (42). He did an excellent job. Utilities were fine and wifi worked okay. We would go back but I really hope they get some rain.
---
| A Diamond of an RV park
By user-5373843... on 2018-07-06. Stayed 2018-06-19 to 2018-06-20
Really a great place to stay. Only con was the nightly price. $56. Had full hookups, Hugh playground for kids. Showers / bathrooms clean and a lot of them. Convience store. Even tiny houses on property. Full timers also. But lots of hookups. Pro for us. Camped with back door to river, rushing water. Very nice. Would stay again.
---
By user-5293093... on 2019-08-09. Stayed 2019-06-10 to 2019-06-15
Great park right along the Big Thompson River just outside of the main area of Loveland giving easy access to Rocky Mountain National Park just 30 minutes up the road. The park has a ton of trees and has a true camping vibe. It has a large portion of their sites for the short term campers set up along the river. These sites are all back in and go right to the edge of the river with a picnic table set up between the sites. The roads and sites are dirt and gravel and it can get dusty at times when there are several vehicles moving around. The staff was very friendly and accommodating for our changing plans. There were a lot of families with kids using the playground, volleyball and grass areas. Approximately half of the sites along the river give satellite reception, but most of the park will be blocked by the very large and mature trees. The wifi never worked well for us.
Sours: https://www.bookyoursite.com/campgrounds/riverview-rv-park-campground
Compare Loveland Trailer Parks
Loveland RV parks for your next vacation
Spend your next getaway soaking in the freedom of the open road. Hear the rumble of tires on pavement and see new sights every time you look out your window. Go wherever you want, whenever you want—and take your house with you. Wait, really? Yes. To get the most out of your next vacation, check out the RV sites in Loveland.
RV camping is the ultimate convenience
The sense of community among RVers can't be beat. Enjoy the welcoming atmosphere at Loveland RV campgrounds. You'll make new friends for life, and your kids and even pets will, too. You can't beat the convenience, either. Full hook-ups, which typically include electricity, water and sewer, make RV camping feel just like home. Cook up a nice meal or set up the grill and meet the neighbors. When you're RVing, all you need for a good time is a few camping chairs, a cooler and an ice-cold beer. 
If you want a little bit more from your trip, RV resorts in Loveland might have the amenities you're looking for. Options like Wi-Fi, swimming pools, general stores, shuttle transportation to nearby attractions, and more can all be on offer when you've got an RV park in your future.

Sours: https://www.orbitz.com/Loveland-RV-Parks.d10022-aaRVParks.Travel-Guide-Accommodation
Riverview RV Park Loveland Colorado
Visit Loveland
For the adventurous traveler looking to connect with the outdoors or park their RV, these campsites are for you! Be sure to visit their website or call in advance to see if reservations are required.
---

Boyd Lake State Park
3720 N County Road 11-C
970.669.1739
cpw.state.co.us/placestogo/parks/BoydLake
148 Sites: TW, S, SW, PF
Carter Lake County Park
1800 S County Road 31
970.679.4570
www.larimercamping.com
117 Sites: TW, S, SW, PF
Fireside Cabins & RV Park
6850 W US Highway 34
970.667.2903
www.firesidervparkandcabins.com
35 Sites: FH, C, S, W, PF
Loveland RV Resort
4421 E US Highway 34
970.667.1204
www.LovelandRVResort.com
181 Sites: FH, TW, S, SW, W, PF
North Shore RV Park
3505 S County Road 31
970.663.6200
15 Sites: FH, W
Riverview RV Park & Campground
2444 River Rim Road
970.667.9910
www.riverviewrv.com
170 Sites: FH, TW, C, S, W, PF
Sours: https://www.visitlovelandco.org/camping/
Park co rv loveland
3 Best RV Parks in Loveland, CO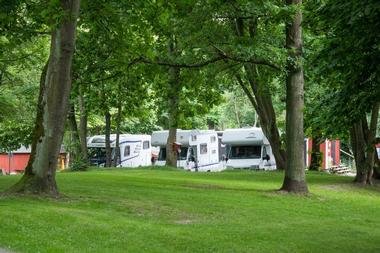 © Roland/stock.adobe.com
Nicely situated in the heart of the city, Loveland RV Resort has been in operation for a long time and has consistently proven itself to be one of the premier RV destinations for anyone in the Loveland area. With great service, super amenities, luxury features, and easy access to local parks and attractions, this park really has it all. It's perfectly located right by Boyd Lake State Park, an ideal place for water sports, scenic walks, and fun with the family.
As well as a great location, Loveland RV Resort also offers shady RV spots, with lots of trees located all around the park, and full hook-up services to make your stay as enjoyable as possible. There are a total of 170 spaces at this RV park and campground, with on-site amenities including a spacious swimming pool, picnic tables, a mini golf course, a pavilion, sun loungers, on-site management, security fencing, grassy spaces, propane sales, a play area for children, and a volleyball court. Not only that, but lots of different games and activities are organized here throughout the year as well, so you never have to worry about being bored at this Loveland, CO RV park.
4421 US-34, Loveland, CO 80537, Phone: 970-667-1204
You are reading "3 Best RV Parks in Loveland, CO" Back to Top
Long weekend getaways with friends near you, weather, best small towns, what should I do in for couples, cheap, with friends, nearby beach, fun things to do near me today: Poconos, NY, TN, MI, OC, All Inclusive, Family weekend getaways, NJ, NC, VA, TX
, OH
Sours: https://vacationidea.com/colorado/rv-parks-loveland-co.html
CampgroundViews.com - Riverview RV Park Loveland Colorado CO
Mark followed my gaze and immediately put down the knife. - Who am I to you, huh. - he took a step, impulsively grabbed me by the shoulders, - come on, tell me.
You will also like:
So I dont need to go there, I have a pisya for this - said Alena and immediately pressed her by the hair to the dick. - Be quiet, today I will have you where I want - said the man. - Listen, since you will still have a dirty point with her, let's muddle something up for a poignant plot.
709
710
711
712
713