Power requirements for NVIDIA Geforce RTX 30-series GPUs
Even before NVIDIA shook up the PC hardware world with the official launch of the company's 30 Series graphics cards,  rumors began to circulate about the physical build of these new powerful GPUs. 
Specifically, people were speculating that the power requirements for these new cards were a little bit different than what consumers were used to. Some people claimed the 30-series GPUs would take a single 8-pin power cable, some claimed one card needed three 8-pin connectors, and others threw out weird combinations of 6-pins and 8-pins. As it turns out, these rumors probably came about due to a new type of power connector NVIDIA opted to use on the cards, but we'll get into that later.
Fortunately, the rumor mill didn't last long, as NVIDIA released the full specs for these new cards on Sept. 17, as did the manufacturers for other 30-series cards on the market. In those newly revealed specs, the power requirements were officially confirmed, disproving some strange theories and setting the record straight. Now you can know exactly what your new card will require without having to guess.
How many 8-pin connectors do 30 Series cards need?
As it turns out, some of the new 30 Series GPUs require two of the PCIe 8-pin connections (otherwise known as "6+2" connectors), while others require three – and even within the 3080 product line specifically, the power connection needs vary depending on the specific card. We've broken down the most relevant information below, to help you plan out your upgrade and make the purchase that's best for you.
Note: This information is pulled directly from NVIDIA's official spec sheet for the new 30-series graphics cards, as well as official spec sheets from various manufacturers.

NVIDIA
| | | |
| --- | --- | --- |
| Nvidia Geforce RTX 3070 Founders Edition | Nvidia Geforce RTX 3080 Founders Edition | Nvidia Geforce RTX 3090 Founders Edition |
| One PCIe 8-pin power cable (1x PCIe 8-pin) | Two PCIe 8-pin power cables (2x PCIe 8-pin) | Two PCIe 8-pin power cables (2x PCIe 8-pin) |
| GPU power: 220W | 320W | 350W |
| Required system power: 650W | 750W | 750W |
MSI
ASUS
| | | | |
| --- | --- | --- | --- |
| ROG Strix GeForce RTX 3090 24G Gaming | ROG Strix GeForce RTX 3080 10G Gaming | ROG Strix GeForce RTX 3070 8G Gaming | DUAL RTX 3070 8G |
| 3x PCIe 8-pin | 3x PCIe 8-pin | 2x PCIe 8-pin | 2x PCIe 8-pin |
| GPU Power: Not provided | Not provided | Not provided | Not provided |
| Required system power:  850W | 850W | 750W | 750W |
EVGA
GIGABYTE
| | | | | |
| --- | --- | --- | --- | --- |
| AORUS GeForce RTX 3090 XTREME 24G | GeForce RTX 3090 GAMING OC 24G | AORUS GeForce RTX 3080 XTREME 10G | GeForce RTX 3080 GAMING OC 10G | GeForce RTX 3070 EAGLE 8G |
| 3x PCIe 8-pin | 2x PCIe 8-pin | 3x PCIe 8-pin | 2x PCIe 8-pin | 2x PCIe 8-pin |
| Not provided | Not provided | Not provided | Not provided | Not provided |
| Required system power: 850W | 750W | 750W | 750W | 650W |
So there you have it. Nothing too crazy, but still, three 8-pin cables for a single graphics card might be a bit bulkier than what the average PC builder is used to. You'll want to make sure you have the needed PSU cables on-hand before you install your card. Specifically for the NVIDIA Founders Edition cards, the company is also supplying a 12-pin adapter that can be used to make hooking your card up to power a little bit easier.

For more information on how to choose a new power supply for your build, you can read our PSU guide.
Sours: https://www.newegg.com/insider/power-requirements-for-nvidia-geforce-rtx-30-series-gpus/
Do you need to upgrade your power supply for Nvidia's GeForce RTX 3080 graphics card? That's a concern many people have, but it's actually two concerns clumped into one.
First, people fear they'll need a new PSU to handle the new 12-pin connector on Nvidia's own RTX 3080 Founders Edition. Second, the RTX 3080 pulls more wattage than even the prior-gen RTX 2080 Ti flagship. That's why Nvidia bumped the recommend power supply rating up to 750 watts to compensate, up from a 650W maximum last go-round.
One of these questions is simple to answer. The other takes some explaining. Let's dig in.
Do you need a new power supply for the RTX 3080's 12-pin power?
Nope.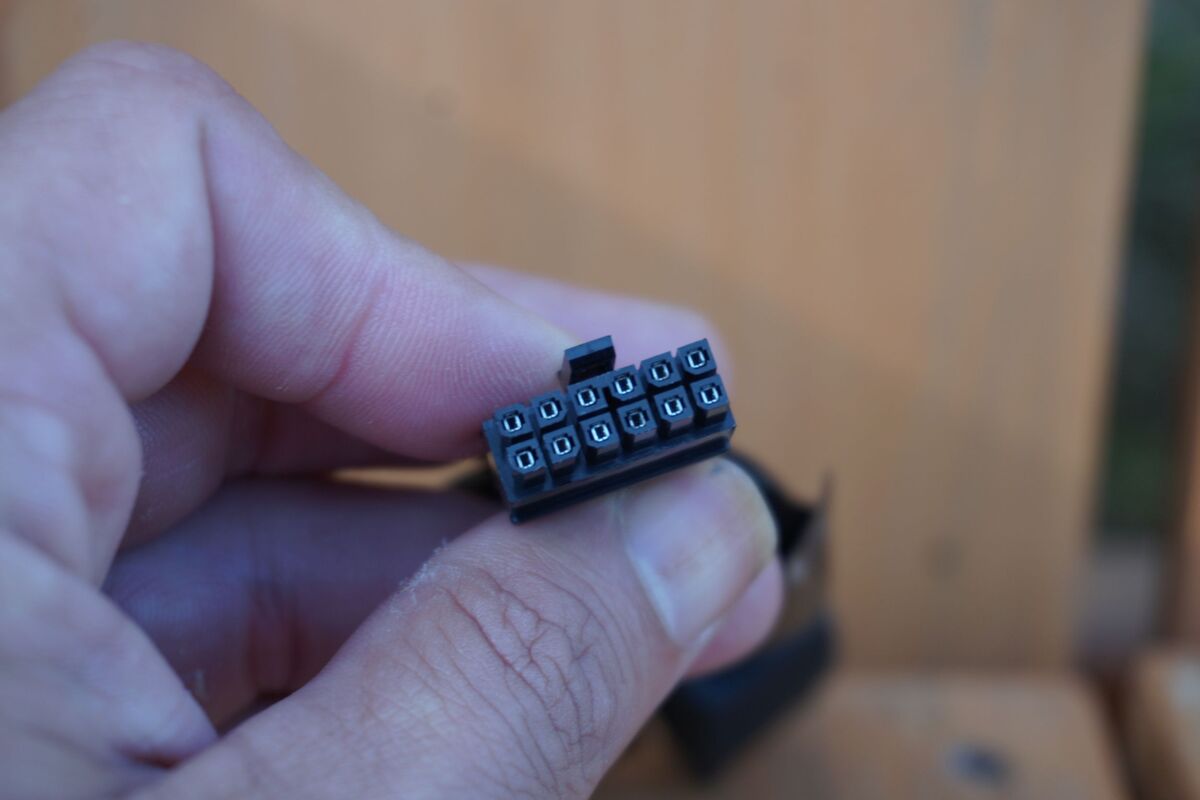 Yes, Nvidia created a proprietary new 12-pin power connectors to fit on the shortened custom PCB inside its GeForce RTX 3080 Founders Edition. But the Founders Edition ships with an adapter that converts a pair of 8-pin power cables to the new 12-pin connector. Plug it in and it just works. Note that Nvidia suggests using separate 8-pin connectors plugged into your power supply, rather than using a single PSU cable with a pair of connections daisy-chained on the business end.
That said, if you have a transparent case window and care about aesthetics, Nvidia's 12-pin adapter looks janky in your case. It's too short and chunky, and even somewhat blocks the illuminated white "GeForce RTX" logo on the edge of the card. If you don't like it, some power supply makers such as Seasonic and EVGA will offer full-length 12-pin to 2x 8-pin cables, which you can buy and slip directly into your existing modular PSU.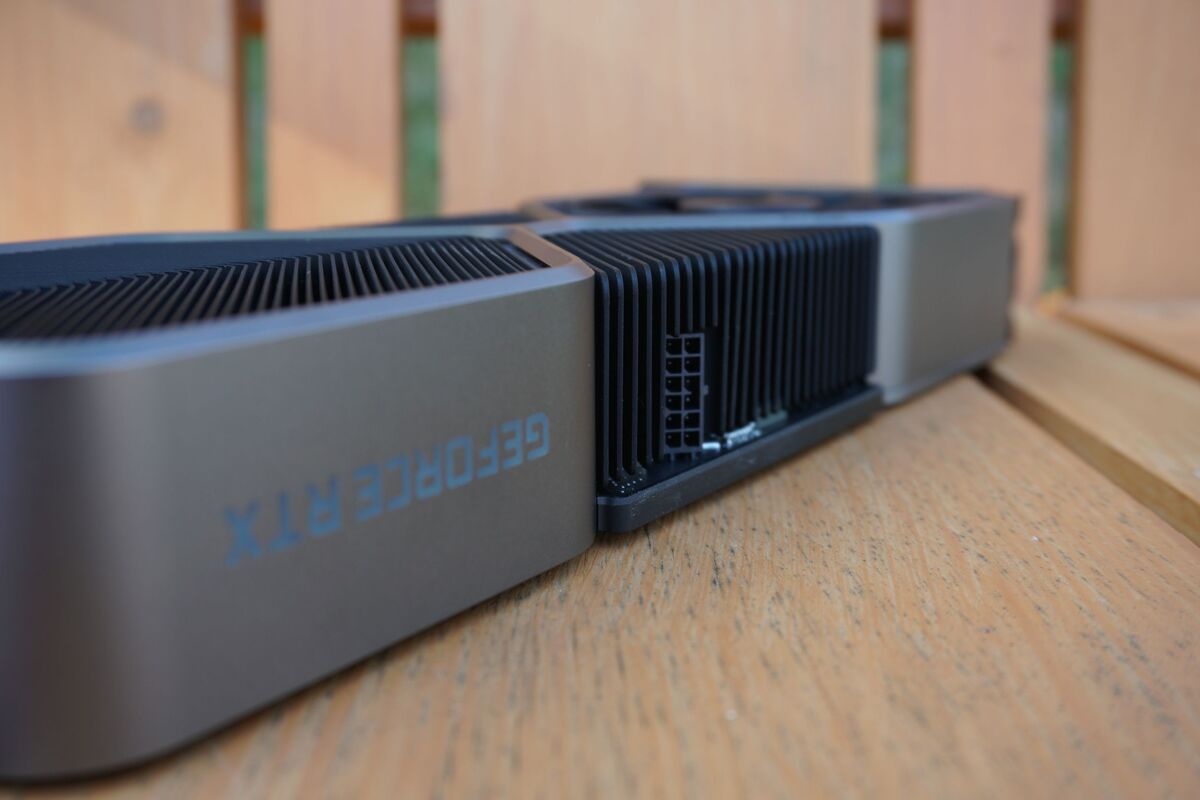 No other RTX 3080 graphics cards announced so far feature Nvidia's 12-pin connector. Everything but the Founders Edition sticks to standard 8-pin connectors.
Do you need a bigger power supply for RTX 3080?
Maybe.
The GeForce RTX 3080 is rated for 350W of total board power, and Nvidia recommends using a 750W power supply with it. That's a lot more than prior-gen Founders Edition graphics cards required. The GTX 1080 needed only a 500W power supply, while the RTX 2080 and 2080 Ti required a 650W PSU. If you have a power supply under 750W, you'll probably want to consider upgrading.
All that said, the GeForce RTX 3080 might work if you have a very efficient 650W power supply. We test whole system power draw for our graphics card tests. In a system with a six-core Core i7-8700K, two SSDs, 32GB of fast memory, a liquid CPU cooler, and RGB lights galore, the RTX 3080 Founders Edition maxed out at 482W of total system power draw.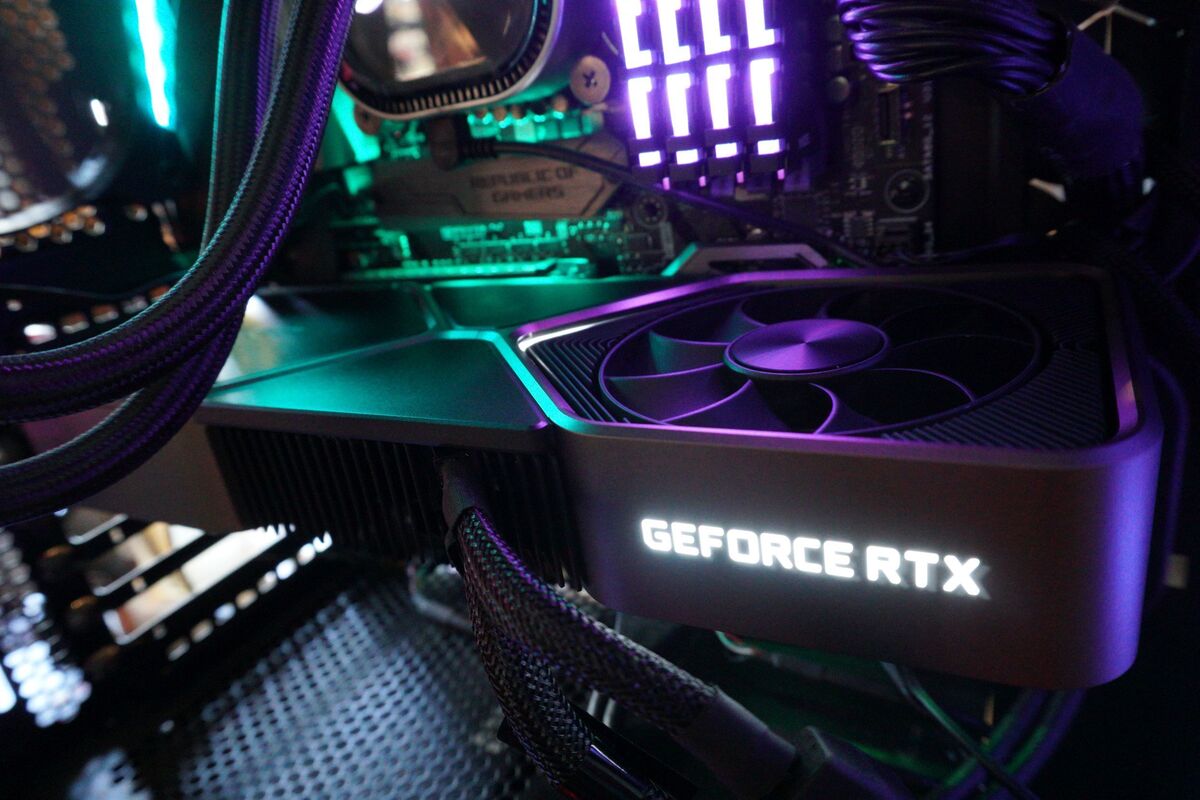 That's not a worst-case scenario though. We test power in a GPU-bound game at a GPU-bound 4K resolution to see what happens when the graphics card specifically is pushed to the max. For our games testing, we overclock the 8700K to 5GHz on all cores, which puts its performance on a par with the stock Core i9-10900K, per TechSpot's benchmarks. With that overclock applied, we saw the system draw between 500W and 550W of total power in some games that hit the CPU hard too, like GTA V and Total War: Troy. Newer systems with more cores pushed under an aggressive overclock could obviously draw more.
Basic number skills tell you that 550W is still under 650W. Depending on the rest of your setup, and how hot it is in your room, you could probably run the RTX 3080 on a 650W power supply. But PSUs differ in how they deliver the wattage advertised on the box. Less efficient power supplies need to draw more energy from your wall socket to hit their rated maximums. An 80 Plus Bronze-rated power supply will convert at least 82 percent of your wall energy to PSU output, with the rest wasted as heat. A pricey 80 Plus Platinum PSU converts 89 to 92 percent of the power it draws from the wall to actual output into your computer, depending on the load.
So what? The less efficient your PSU is, the less reliable it is, and the harder it has to work to convert wall energy to actual power output. A power supply that needs to work harder tends to offer less reliability and longevity than more efficient models. Being in a hot room can also reduce your power supply's output.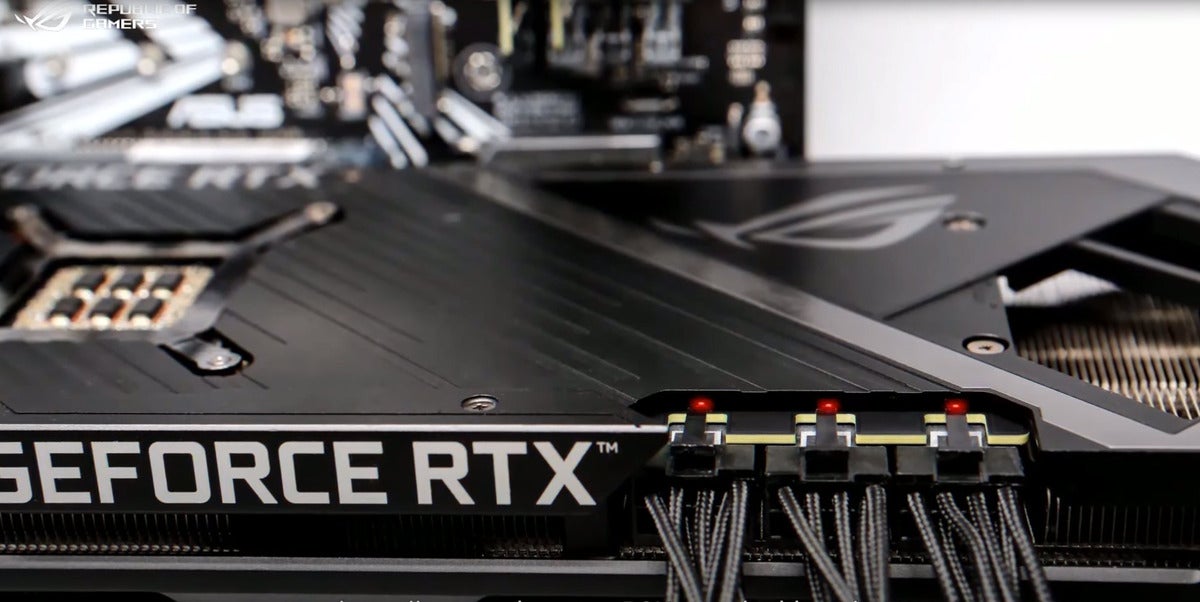 That could be an issue with the increased power demands of the RTX 30-series. Don't take our word for it–Asus said exactly that while showing off its ROG Strix RTX 3080, which includes sensors on its trio of 8-pin power connectors to show you if they're getting the energy they need. From our coverage:
"The company said a modern GPU can go from using nearly no power to suddenly spiking to hundreds of watts. That's something a borderline PSU, or one that's been driven hard, might not be up to, Asus said. 'And even if they have a high-power PSU, if it has been run hard for a number of years, its voltage regulation may no longer be adequate to cope with the fast load changes,' the company added."
Your power supply isn't the only concern if you're buying a GeForce RTX 3080 with just two 8-pin power connectors, like Nvidia's Founders Edition. The RTX 3080 is rated for 320W of total board power. Each 8-pin power connector can supply 150W of juice, leaving your motherboard's PCIe slot to pump out the rest. Now, PCIe slots are rated for 75W of power, but less-complex motherboards may struggle to do so, Asus warns.
"This approach is perfectly within spec, but it may create additional power-delivery and thermal demands that some motherboards might not be built for," the company said—especially if you want to overclock your graphics card. Asus and many other third-party graphics card suppliers have built their higher-end RTX 3080 offerings with a trio of 8-pin power connectors to alleviate the potential issue.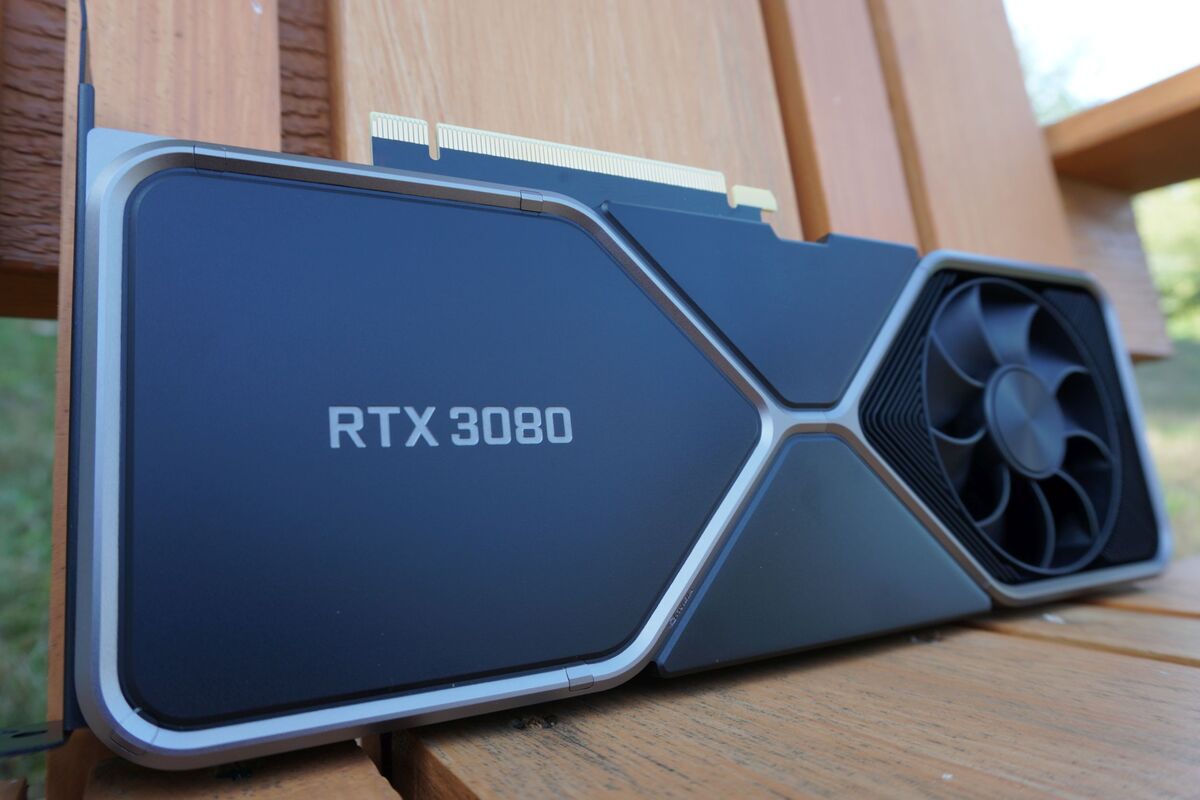 Those are a lot of words to get back where we started. Do you need a bigger power supply for RTX 3080? Definitely maybe. I'd strongly recommend using at least a 750W PSU like Nvidia recommends, especially if you're using a system that's full of budget or mainstream parts that have been ridden hard the last few years.
I'll close this with an anecdote. My personal system packs an 80 Plus Platinum-rated 650W EVGA Supernova P2 power supply and a high-end Gigabyte Aorus X370 motherboard. I threw the GeForce RTX 3080 FE in it to see what would happen, and it worked just fine for a night of gaming at all the major resolutions—but if I planned on using it long-term, I'd feel much more comfortable upgrading to a 750W unit like Nvidia recommends.
Related Nvidia RTX 30-series stories:
Sours: https://www.pcworld.com/article/393502/do-you-need-a-new-power-supply-for-nvidias-geforce-rtx-3080.html
The Nvidia RTX 3080 is an amazing GPU, but there's a high chance that your current power supply won't be enough to properly run your entire computer with it.
How Many Watts for RTX 3080?
The RTX 3080 at its peak consumes around ~340 Watts. That's why your power supply needs to have a minimum of 700 Watts, which is more than double the peak.
Why 700W?
Because every graphics card has an average and a peak power consumption part. Your power supply has to be able to power your entire computer when your GPU, even if just for a second, goes up to extreme peak power consumptions when playing heavy games.
You also need to account for the fact that your power supply is responsible for your entire computer, so these minimum numbers can easily go up if you plan on overclocking your GPU or CPU. Nvidia recommends your PSU to be at least 750W for the RTX 3080, although their results were tested using a high-end i9 processor.
Is 600/650W Enough for RTX 3080?
While we wouldn't recommend it, if you have a high quality power supply then technically speaking you should be able to run it. However, there's no point in risking your entire computer, especially a graphic card this expensive, to be constantly worried if you're going to run into issues when gaming.
Is 750W Enough for RTX 3080?
Yes, it's also the minimum Nvidia recommends, and is slightly above the double peak consumption (360 x 2).
Just make sure you have a PSU from a quality company and you should be absolutely fine. While it's always nice to be above the minimum, if you recently bought a good PSU then you don't really have to upgrade and will be fine with 750W.
The closer your total computer power consumption is to the max wattage of your PSU, the less efficient it will be. So, if your computer requires 700W to run everything and you're using a 750W PSU, then you're really at the edge and not getting the best performance out of it.
What Power Supply We Recommend?
It's always good to remember that your power supply should be double the amount your computer uses while gaming. Then you need to account for the CPU, overclocking, any extra fans or cooling you might add.
If you're just building out your computer, or aren't on a tight budget, we seriously recommend you to go for aquality 750W+ PSUwith a gold rating. Never settle on an unknown/low quality PSU because you're basically betting your entire computer against a few dollars saved. If you're looking for a high quality, affordable PSU, we recommend the Thermaltake Toughpower GF1 with 850W and gold rating.
Can the RTX 3080 Run Games at 4K?
Absolutely, compared to the 3070, the 3080 is where 4K gaming really starts to get good for almost all games, at high/ultra high settings.
Almost all games will easily run above 60fps at 4K, so if you're also looking to upgrade your monitor from 1080p or 1440p, this would be a great time to take the most out of your new GPU.
Can the RTX 3080 Run Games at 1440p at 144Hz?
Yes, even the 3070 is great for this, so the 3080 can easily handle most games at high settings and reach up to 144hz.
If you are certain that you won't ever go higher than 1440p, and want to save as much money as possible, then there's not much sense in going for the 3080 (for that reason alone). While the GPU is great, it's a better deal when you plan on using it for 2+ high resolution monitors, or 4K high fps gaming.
How Many Monitors Can Nvidia RTX 3080 Support?
The card can support up to 4 monitors.
There is 1 x HDMI 2.1 port and 3 DisplayPort 1.4a ports. However, make sure to check your card specifically before buying, as some companies might have 2 x HDMI and 2 x DisplayPort rather.
Check out this video on Youtube to see the performance of 3080 in triple or single monitor setups at 1080p and 1440p.
Sours: https://futuredly.com/how-many-watts-nvidia-rtx-3080/
WHAT POWER SUPPLY Do you NEED for the RTX 3080 and 3090?
Nvidia's RTX 3000 Power Supply Requirements Amp Up PSU Shortage Concerns
Since the Nvidia Ampere Keynote, we've known the RTX 3080 and RTX 3090 are going to be absolute power suckers, Nvidia itself recommends a bare minimum of a 750W power supply for the RTX 3080 and RTX 3090, but you'll need larger power supplies for some systems. Our testing backs that up, too; we observed up to a 335W average power draw from just the 3080. This means many of us will need new power supplies, unfortunately right during a PSU shortage that has sent pricing skyward on some models (more on that shortly).
However, current platform-level power supply recommendations for Ampere systems are somewhat vague, with CPUs these days varying in power consumption significantly. Asus is attempting to rectify the issue with a chart explaining what PSU wattage requirements you really need for your specific Ampere GPU + CPU platform. (It also included a PSU table for Turing.)
Power Supply Requirements for Nvidia GeForce RTX 3090
For the Nvidia GeForce RTX 3090 PSU requirements, you'll want a 750W power supply if you pair the card with a mainstream Core i5/i7 processor or Ryzen 5/7 CPU. That requirement jumps to 850W for Intel Core i9 and Ryzen i9 chips, with a peak of 1000W for Intel HEDT and AMD Threadripper platforms.
Power Supply Requirements for Nvidia GeForce RTX 3080
Mainstream Core i5/i7 and Ryzen i5/i7 system PSU requirements stay the same at 750W for the Nvidia GeForce RTX 3080 as they are for the RTX 3090. However, you only need an 850W power supply for HEDT/Threadripper and Core i9/Ryzen 9 platforms.
Power Supply Requirements for Nvidia GeForce RTX 3070
Finally, for the Nvidia GeForce RTX 3070 PSU requirements, you'll "only" need 650W for Core i5/i7 & Ryzen 5/7 systems, 750W for Core i9/Ryzen 9 systems, and 850W for HEDT/Threadripper platforms.
Power Supply Shortage 2020 - Causes and Impact
Ampere's increased power consumption requirements is going to be a shock for system builders – up until now, Nvidia has tended to keep power the same but push the performance envelope as high as possible (cards like the GTX 750 Ti and GTX 1070 are good examples). But Nvidia's unorthodox strategy with Ampere puts performance over power consumption, which will push a lot of PC builders toward upgrading their PSU.
If only it were that easy. Unfortunately, due to the pandemic, power supply volume has been at an all-time low, causing stock outages and prices to rise on some models. We touched upon the topic a month ago, and the cause of the PSU shortage is a multi-pronged issue:
The desktop PC market grew faster than expected due to everyone working from home
The pandemic paralyzed China's production for a few months
Shipping products via plane became three times more expensive due to the pandemic
Looking at 750W power supply listings on Newegg.com, it appears that stock for PSUs is okay today, but prices are still over-inflated on most units. So if you're one of those unlucky people that don't have a qualifying unit to compliment your RTX 3080, be prepared to pay even more for your RTX 3080 upgrade than what you see on the GPUs sticker.
Supply chain issues can take months to resolve, and we may not be in the worst of the power supply shortage yet. Given the current state of the market and the expected rush of new PSU orders as enthusiasts build out new Ampere systems, it's possible we could see the supply situation worsen, or pricing increase further. We'll update as necessary.
Sours: https://www.tomshardware.com/news/nvidias-rtx-3000-power-supply-requirements-PSU-shortage-2020
3080 psu requirements rtx
10 Best PSUs for Nvidia RTX 3080 in 2021
Nvidia is making a massive leap in performance with its Ampere GPU architecture that powers the newly released 3000 series of graphics cards, including the RTX 3080. Multiple design and technical improvements were made over the 2080 GPUs, especially to the Ray Tracing (RT) and Tensor cores, but the most substantial boost is seen in the rasterization engine. To make sure we can take advantage of all these features, we need to look for the best PSU for Nvidia RTX 3080 graphics cards.
In comparison to its predecessor, RTX 2080, the GeForce RTX 3080 comes with almost triple the number of CUDA cores, from 2,944 to 8,704, 10GB of GDDR6 memory, and a massive throughput of 30 teraflops (up from 10). No wonder Nvidia is confident enough to promise twice the performance. But all of this raw power comes at a cost: higher PSU requirements.
For the most common computer setups operating with an RTX 3080 GPU, Nvidia recommends at least a 750W power supply. Certain systems will require even more. For example, a system using an AMD Ryzen 9/ Intel Core I9, or Threadripper CPU will require at least an 850-power supply. According to Nvidia, the graphic card alone needs 320W of power. This pushes a lot of current systems to the limit, so let's review ten of the best PSUs for the RTX 3080.
10 Best RTX 3080 PSUs
The PSU is as important as any other computer part. It powers all the components and if it's not up to the task, it can burn out, damage your PC, or worse. Investing in high-quality, efficient PSUs is recommended. With enough power to meet your computer's demands, the system will be stable and you won't have to worry about hardware failures. PSUs vary in wattage as well as efficiency. For example, a lower wattage 80+ Platinum power source is usually better than a higher wattage 80+ Bronze power source.
For the RTX 3080, Nvidia recommends a 750W power source at a minimum, however, this is just a recommendation that depends on several factors. The most important one is that Nvidia's recommendations are based on its own Founders Edition GPU and they aren't necessarily valid for all the third-party versions that will come out. The same card from MSI or Asus might have different specs and requirements based on their overclocking settings and cooling systems.
With that in mind, if your current system runs on a 650W PSU, you might be able to stay within the GPU's requirements, depending on the rest of your hardware. But if your PSU is old and with less than 650W, you should check out the following options.  
1Corsair RM750X
Specifications
Form factor:
 ATX | 
Capacity:
 750W | 
Efficiency rating:
 80 Plus Gold | 
Modularity:
Full | 
Warranty:
 10 years
Key Features
Low noise cooling fan operation
100% premium Japanese 105°C capacitors
Tidy connections with fully modular cables
160-mm long casing ensuring a tight fit in most computer cases
Corsair is famous for high quality, durable, and efficient PSU's, and the RM750X is no different. Being a 750W power supply, it's in a sweet spot category where you get the amount of power and efficiency, you're looking for without breaking the bank.
The RM750X is rated with an 80 Plus Gold efficiency rating and an ETA-A efficiency level certification. Its noise output is rated with a LAMBDA-A+ certification, meaning that this PSU outputs only around 15dB of noise. This makes the RM750X one of the quietest options on the list.
Corsair also addressed the size of this model by reducing its length to 160mm, making it easily compatible with small PC cases. A large heatsink isn't needed because its high efficiency also translates to smaller temperatures. Active cooling is handled by a silent 135mm fan that keeps noise at a minimum even when operating at full load.
But no PSU is worthy of an RTX 3080 GPU without a full set of protection features. Fortunately, Corsair equipped this PSU with everything necessary to keep your system safe. The safeguards include over and under-voltage protection, overpower protection, over-temperature protection, as well as short circuit and surge protection. And in the event something goes wrong, the RM750X comes under a 10-year warranty.
To set everything up, this fully modular power supply comes with four PCIe connectors and two EPS connectors. Corsair also included several peripheral connectors, including eight four-pin Molex connectors.
2Asus ROG Thor 850W
Specifications
Form factor:
 ATX | 
Capacity:
 850W | 
Efficiency rating:
 80 Plus Platinum | 
Modularity:
Full | 
Warranty:
 10 years
Key Features
Integrated OLED panel displaying power draw in real-time
ASUS Aura Sync lighting system
135-mm wing-blade fan with 0dB fan mode switch
Integrated ROG heatsinks
Sleeved cables
Normally we're used to thinking about Asus when we look for good quality motherboards, GPUs, or Laptops, but recently they started getting into the premium PSU market as well. The Asus ROG Thor 850W platinum-rated power supply is a solid, high-performing option for an RTX 3080 setup, but it comes with a premium price tag attached.
This PSU is an excellent choice for any PC user who appreciates top performance and efficiency, but it comes with a few extras you don't normally find on other power supplies. The first feature that makes it stand out is the integrated OLED screen that displays your machine's power usage in real-time. In addition, it also includes the Aura Sync RGB lighting system, allowing the user to synchronize all the other components that benefit from this feature.
Looks and performance aside, its efficient design extends to the cooling fan as well. Thor's fan has a 0dB quiet mode that you can activate using a switch at the back, next to the on/off button. The fan will start spinning only when high temperatures are reached. With its efficient heatsinks, the power supply should remain quiet without reaching hot temperatures unless you're running something demanding. But even then, this PSU is rated with a LAMBDA-A+ certification, so it runs silently at around 15dB.
Furthermore, Thor is entirely modular and you can connect only the cables you need. As an added benefit, the cables are sleeved for added protection. 
3Thermaltake Toughpower GF1 750W
Specifications
Form factor:
 ATX | 
Capacity:
 750W | 
Efficiency rating:
 80 Plus Gold | 
Modularity:
Full | 
Warranty:
 10 years
Key Features
Easy cable management with modular low-profile flat cables
Smart Zero Fan with 0dB fan mode switch
140 mm silent hydraulic bearing fan
Zero Cable Platform for higher output power and heat dissipation
Single +12V rail design for high amperage
Although the Toughpower GF1 also comes with an 850W variant, this middle-of-the-road option rated with an 80 Plus Gold efficiency rating should be sufficient for most systems running the RTX 3080.
The GF1 is particularly great for anyone who focuses on building a neat system with minimalistic cable management. The PSU comes with all the cables needed to set up a modern system without wasting any space and they're much thinner than the regular cables we're used to seeing. Furthermore, the back panel was designed specifically for this power supply, meaning that there are as many ports to match the sleek cabling that's included in the package.
There are no bells and whistles to make the GF1 shine, no RGB, no OLED panel, just an efficient power supply ready for business. However, it does distinguish itself from many other PSUs by having a "Smart Zero Fan" switch. This feature will enable the fan only when the power supply reaches a 30% load.
What distinguishes the Toughpower GF1 in its price category is the overall quality of its components, efficiency, and low ripple scores. While it's rated as 80 Plus Gold, this PSU pushes into Platinum efficiency territory, but not quite enough to get the certification. However, its ripple noise is under 30mV, which is far from posing any problems. Having such a low voltage variation adds to the level of performance and reliability of this affordable power supply.
4EVGA SuperNova 850 P2
Specifications
Form factor:
 ATX | 
Capacity:
 850W | 
Efficiency rating:
 80 Plus Platinum | 
Modularity:
Full | 
Warranty:
 10 years
Key Features
Single +12V rail design for high amperage
LLC resonant circuit layout for higher efficiency
Fully modular to reduce cable clutter
Double ball-bearing fan
Eco mode fan switch
This high-end PSU was designed for systems using two graphic cards and it was often used in builds running with two GTX 980 TIs. This means it could spare around 500W just for the graphic cards without a problem, so it should be more than enough to power one RTX 3080 together with a beefy CPU.
The SuperNoval P2 features a semi-passive fan control switch, called "ECO mode", that when turned on will only power the fan when the power supply reaches 45°C. When running light to moderate processes you will have nothing but silence.
EVGA also supplies us with plenty of cabling, including two EPS connectors, six PCIe connectors, and ten SATA and Molex connectors. However, only four of the six PCIe connectors are with 6+2 pins, while the other two are 6-pin connectors, so bear that in mind.
All in all, this platinum power supply is a premium piece of hardware that should satisfy even the most powerful builds, but keep an eye on the price tag.
5GAMEMAX RGB750-Rainbow
Specifications
Form factor:
 ATX | 
Capacity:
 750W | 
Efficiency rating:
 80 Plus Gold | 
Modularity:
Full | 
Warranty:
 5 years
Key Features
High-end SECC casing
140mm low-noise RGB cooling fan
Honeycomb case design for maximum heat dissipation
Single +12V rail design for high amperage
Low ripple noise
Multiple ARGB and RGB lighting modes
Designed with a mix of value and performance in mind, this PSU gets the job done and nothing more. It's a high-efficiency Gold-rated power supply capable of handling a high-end GPU like the RTX 3080. Its modular design unlocks a variety of options and the provided cables are at a minimum of 500mm in length, so we shouldn't have problems with a bottom PSU PC build.
Its ventilation system is simple, providing proper cooling by relying on a honeycomb case design with an intelligent 140mm low noise fan, but it doesn't come equipped with a 0dB fan switch. It also comes equipped with multiple RGB lighting modes that can be programmed or turned off if looking for a non-RGB build.
The RGB-750 is a solid choice that won't break the bank and it has all the electrical protections we all search for in a good power supply. The biggest downside is that it comes with a 5-year warranty when most PSUs these days are backed up by a 10-year warranty.
6Seasonic Focus Plus 750 Gold
Specifications
Form factor:
 ATX | 
Capacity:
 750W | 
Efficiency rating:
 80 Plus Gold | 
Modularity:
Full | 
Warranty:
 10 years
Key Features
Cable-free connection design
Three-stage silent fan control
Compact design with only 140mm in length
Multi-GPU capable
Connectors plated with gold
This power supply is small, modular, and rated with a Gold efficiency rating, making it difficult to resist. Seasonic's Focus Plus brings a lot of power and efficiency in a small box. With its compact design, measuring 140mm in length, we don't need to sacrifice any space in our PC case, thus having better ventilation. However, the downside is having a smaller 120mm fan that will be somewhat noisy when working under full load.
What makes this PSU more special is that Seasonic also included its patented three-phased ventilation control system to offer us as much silence as possible without leading to high temperatures. This system involves three cooling stages. Under 30% load, the PSU operates in fanless mode, relying on passive cooling alone. The fan will then activate itself in silent mode until reaching roughly 50% load. Finally, as the load increases from 50% onwards, the fan speed increases gradually to ensure optimal temperature. This intelligent cooling system can be controlled through the button found next to the PSU's power switch. Without pressing it, the power supply will use all three modes of operations, but when pressed the fan will always be turned on. If you want to use fanless mode, don't press the button.
The package comes with two EPS and four PCIe connectors, so we can use a premium motherboard together with a high-end GPU like the RTX 3080. The cables are also long enough for larger cases so cable management shouldn't be a concern.
7EVGA SuperNova 750 GA
Specifications
Form factor:
 ATX | 
Capacity:
 750W | 
Efficiency rating:
 80 Plus Gold | 
Modularity:
Full | 
Warranty:
 10 years
Key Features
Compact size with 150mm in length
LLC resonant circuit layout for higher efficiency
Double ball-bearing fan
Eco mode fan switch
Being a recent addition to the EVGA line of PSUs, the SuperNova 750 GA is a compact, fully modular, Gold-certified PSU with 90% efficiency under a normal load. That being said, it's certainly capable of powering a system equipped with an RTX 3080, as long as it's not pushed to the limit with a Threadripper CPU.
The GA edition manages to be compact with only 150mm in length without sacrificing the size of the fan, which is 135mm. In addition, the power supply includes an eco-mode on/off switch that will power the fan only when the load reaches 40% capacity.
The package includes fully modular cables, including 3 PCIe pin connectors (6+2), two EPS connectors, 6 SATA connectors, and 4 Molex connectors, making this PSU Nvidia SLI and AMD Crossfire ready, but that wouldn't be advisable with a couple of 3080s.
8NZXT C750
Specifications
Form factor:
ATX |
Capacity:
750W |
Efficiency rating:
80 Plus Gold |
Modularity:
Full |
Warranty:
10 years
Key Features
Entirely modular with sleeved main cables
Compact size with 150mm-long casing
Zero noise fan mode cooling switch
Monitoring software included
The C750 is a compact but powerful PSU that's recommended for RTX 3080 builds that are powered by i7/Ryzen 7 CPUs. Anything beyond that might push the power supply too hard during highly demanding tasks and games.
While we can't say anything bad about its power output and efficiency, it's worth noting that its small size causes the 120mm fan to sometimes struggle under heavy loads and it becomes somewhat noisy. The zero noise cooling mode may also go unnoticed because it's only engaged during very light loads.
Finally, the price isn't the best when it comes to this category of PSUs. We can find cheaper ones with similar stats. This is probably to the included power supply monitoring system, which is nice to have but unnecessary due to free alternatives.
9Apevia ATX-PR800W
Specifications
Form factor:
 ATX | 
Capacity: 
800W | 
Efficiency rating:
 80 Plus Gold | 
Modularity:
None | 
Warranty:
 3 years
Key Features
Stable 80+ Gold efficiency at a low price
135mm quiet fan
DC to DC converter design for high reliability
This budget PSU from Apevia might not come with any impressive features, but it's a workhorse of a power supply at a very low price. What's truly impressive is the fact that it's an 800W Gold-certified power supply in a price range where you rarely find anything other above Bronze level efficiency.
The PR800 offers plenty of power for an average RTX-3080 and should be sufficient for I9 / Ryzen 9 builds as well, without any overclocking. But that's pretty much all that it offers: plenty of power and efficiency.
This PSU isn't modular so all the cables are hardwired into it, making it difficult to neatly arrange all the cables inside the case. There's no silent fan control mode and no lighting option for the RGB-build enthusiasts. Furthermore, Apevia offers a short 3-year warranty when most budget PSUs are backed by a 5-year warranty and sometimes even 10. These shortcomings were probably necessary to offer so much power at a Gold efficiency rating at such a low price.
If you're on a strict budget and you don't care much about premium features, then the PR800 is still a solid purchase. There's just no guarantee that it will last for many years to come.
10Corsair SF Series SF750
Specifications
Form factor:
 SFX | 
Capacity:
 750W | 
Efficiency rating:
 80 Plus Platinum | 
Modularity:
Full | 
Warranty:
 7 years
Key Features
Up to 92% efficiency
A 92mm fab with a Zero RPM fan mode and low noise at medium loads
SFX-to-ATX adapter bracket is included to fit the PSU into ATX cases
Slim, single-sleeved cables for easy cable management
Corsair offers the most powerful SFX PSU on the market with its SF750 model. This unit makes it possible to install an RTX 3080 GPU in a compact PC case without worrying about power requirements. In addition, it also offers a high-efficiency level, rated with a Platinum certification. This product is also very silent for an SFX power supply, considering its size and a 92mm fan. Overall, it operates efficiently without having high thermal loads or noise output.
This product is entirely modular and it comes with two EPS connectors and all the PCIe and auxiliary connectors you need for a serious PC build. The cables are sleeved individually, making them a lot slimmer and easier to manipulate inside a tight case. Cable management shouldn't be a problem for anyone into small form factor PCs.
The SF750W is a powerhouse considering its small size but it comes with quite a steep price tag. But once you factor in all its features backed up by a 7-year warranty, it becomes a tempting purchase.
Final Thoughts
Nvidia recommends using a 750W PSU with their RTX 3080, but this is based on their test using a tenth generation Intel I9 processor that has a serious power requirement on its own. Depending on your own PC build, you might get away with a 650W, especially if it's brand new. If that's not the case, you can replace it with any power supply using this list. They're all capable of powering the RTX 3080. Some of them will also handle the infamous Threadripper together with the RTX 3080. So, make sure to weigh in all your options and pick the one that suits your system and your budget. You can also learn more about how to choose a PSU from this list.
Sours: https://techedged.com/best-psus-for-nvidia-rtx-3080/
650W Power Supply ENOUGH for your GPU? Nvidia 3070, 3080? AMD 6800?
Suggested PSU for NVIDIA GeForce RTX 3080
You need a power supply with at least 550W
CPU
GPU
NVIDIA GeForce RTX 3080
10GB GDDR6X, 320W TDP
Recommended 550W Power Supplies
Recommended 600W Power Supplies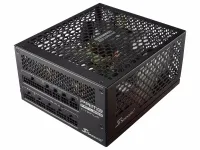 Seasonic SSR-600TL Fanless Modular
600W
Info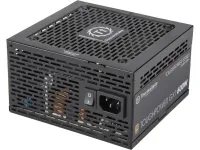 Thermaltake Toughpower GX1
600W
Info
NVIDIA GeForce RTX 3080 Specifications
Power Draw (TDP)
320W
Memory Size
10GB
Memory Type
GDDR6X
Lithography
8nm
What PSU fits NVIDIA GeForce RTX 3080?
You need a power supply with at least 550W
What are the power supply requirements for NVIDIA GeForce RTX 3080?
The minimum power supply requirements for NVIDIA GeForce RTX 3080 are a PSU rated with at least 550W
Get help choosing a PSU
Still not sure about what PSU you should pick for your rig? No problem, just hit us with your question using the Facebook chat bubble or just fill our contact us form
Questions about NVIDIA GeForce RTX 3080
I9 10850k oc 5.1 how to use power supply need
is a P850GM 80+ Gold overkill? am i fine with 750W, i heared about some power usage peaks with 3080/90s
Is 650w enough for with overclocking?
Will I get away with a 600W PSU for this rig?
No overclocking is planned
no overclocking is planned
Sours: https://www.whatpsu.com/psu/gpu/NVIDIA-GeForce-RTX-3080
Now discussing:
Nvidia GeForce RTX 3080 successors could have monster power requirements
RSS
Tom's Guide is supported by its audience. When you purchase through links on our site, we may earn an affiliate commission. Learn more
By James Archer
Next-gen Nvidia and AMD graphics cards are rumored to require PSU upgrades
With it being so hard to find where to buy the Nvidia GeForce RTX 3080, and shortages likely to continue for months, one possible course of action is to wait for Nvidia and AMD's next-gen flagship graphics cards. However, according to a new rumor, you may need to check that your power supply is up to the task.
Twitter-based leakers @kopite7kimi and @greymon55 both suggested that the Nvidia AD102 GPU, the likely basis of the Nvidia Lovelace next-gen GPUs, could draw over 400 watts by itself. By comparison, the Nvidia GeForce RTX 3080 is rated for 320 watts, while the GeForce RTX 3080 Ti is rated for up to 350 watts.
AMD's equivalent models may be a lot more power-hungry too. Piecing together clues from Boondrewd, a Beyond3D forum user with apparent insider knowledge, German site 3D Center calculated that the AMD Navi 31 processor could slurp up to 420-450 watts.
Now, this should all be taken with even more salt than the average GPU rumor; power consumption can change during development, and kopite7kimi even tweeted that they "don't know exactly" how much electrical juice the Nvidia AD102 might need. This is one of the more reliable leakers for PC hardware, though we're unfamiliar with Boondrewd.
Still, creeping power requirements may remain a concern for PC owners with cheaper PSUs. While everyday GPU usage won't have you constantly butting up against your card's TDP (thermal design power, the maximum heat output of a component in watts), it is good practice to use a power supply that can adequately fuel all of your rig's different parts when they're at full load.
That's why Nvidia recommends a 750W PSU for the GeForce RTX 3080; alone, it's never going to draw even half of that, but there needs to be headroom for your CPU, motherboard, cooling, storage and everything else. For many PC configurations it's possible to get away with a 650W supply. But if the next generation of graphics cards is going to require significantly more power, you may end up needing to upgrade your PSU just to enable the new GPU to run at its best.
In any event, potential buyers will have time to think about it. Both Nvidia and AMD aren't expected to launch their next-gen GPUs until 2022, with AMD CEO Dr Lisa Su recently confirming when to expect RDNA and Zen 4 hardware.
James joined Tom's Guide in 2020, bringing years of experience in consumer tech and product testing. As Audio Editor, James covers headphones, speakers, soundbars and anything else that intentionally makes noise. A PC enthusiast, he also covers the occasional spot of computing and gaming news, usually relating to how hard it is to find graphics card stock.
Sours: https://www.tomsguide.com/news/nvidia-geforce-rtx-3080-successors-could-have-monster-power-requirements
254
255
256
257
258