MG T-TYPE: A SPORTING CHANCE
The MG T-Type remains a hugely popular choice of classic sports car around the world. We take a look at its history and whether you should buy one today.
The MG T-Type has got to be some of the most significant sports cars ever made, for while they weren't far removed from the pre-war Midgets, right from the very first TA there was a global appetite for the little MG sports car that would quickly become something of a phenomenon far bigger than MG itself. Today, they remain an attractive option for those looking for a vintage sports car experience.
Part of the reason why MG would stick to its successful recipe of sports car building was that in 1935 the MG Car Company was sold by Nuffield to Morris Motors. Design operations at Abingdon were closed down and would now be run out of Cowley, and so also was the racing budget cut.
MG T-Type History
The MG T-Type began in 1936, with the TA. Instead of the P-Type's Wolseley overhead cam engine, these feature a more economical to produce pushrod overhead valve engine from the Morris 10, which makes 50bhp at 4500rpm. Another downgrade is the 9" drum brakes instead of 12" ones. But there were some improvements: the brakes featured a Lockheed hydraulic system, there were new lever-type dampers all round, and the engine did feature a distributor and coil ignition system.
The headline for the 1939 TB model was its new XPAG engine. This was a completely new engine that, although its valves were still by pushrod actuation, was in a high state of tune and would prove to be the MG enthusiasts' best friend. It featured a larger bore but shorter stroke, and it was indeed a much higher-revving engine making 54.4bhp at 5200rpm despite a smaller overall displacement of 1250cc. It could be tuned, too, thanks to a stronger block, counterbalanced crankshaft and better designed cylinder head. There was also a new gearbox with synchromesh on second gear now, in addition to third and fourth, plus a lighter flywheel. For good reason, these are especially popular models today, often commanding over £30,000.
However, it would actually be the TC that ended up offering all of this to most people because hardly had the TB been introduced that the second world war broke out and production halted. There were over 10,000 TCs produced between 1945 and 1949, compared to just 379 TB models. With some light revisions including a slightly wider cabin and rubber-bushed suspension mean that the TC is that little bit more comfortable than the TB. Today you can find plenty for sale between £15,000 and £30,000, and even supercharged ones aren't too much more.
The MG TD was a continuation of this success and although its development was under serious budgetary constraints, the MG team still managed to put together a hugely successful car that would go onto sell nearly 30,000 units between 1949 and 1953 – that's five times the rate that P-Types were selling in the '30s. It was the newest MG sports car to come since the P-Type in fact, featuring new bodywork and a new chassis, now including rack and pinion steering. Bumpers and overriders were fitted primarily to protect it from big American cars in the states. The XPAG engine remained, although it was now much closer in specification to the Y-Type's, bringing with it many of its auxiliaries. It is a considerably more comfortable car than its predecessors and much easier to shop for because so many were made. If you're lucky you can buy a half decent example for less than £10,000, but most are around £20,000.
The 1953 TF was largely the same as the TD underneath, with the main difference coming in the second half of 1954 when a new 1466cc so-called XPEG engine upped power to 63bhp. The styling is distinctively different to its predecessors, once controversial it is now appreciated as a unique blend of pre-war design with post-war refinements. Inside, there returned the charming octagonal-shaped dials last seen in the P-Types, and a few niceties from the Y-Type saloon including, finally, adjustable seats. In total there were 9600 TFs made, so they're not too common. They do enjoy a keen following these days and you can spend anything between £20,000 to £35,000 on a nice one.
With the introduction of the MGA in 1955 began a new era for MG, but the spirit of the little Midget sports cars of MG's past has continued on just like the devotion for them amongst a certain set of classic enthusiasts. The T-Types really did sell like hot cakes, and up there with many other famous post-war models helped the British car industry find its golden years.
Sours: https://classicsworld.co.uk/guides/mg-t-type-a-sporting-chance/
T Register Cars and Spares For Sale and Wanted
This is the T Register's page for advertising cars and spares for sale and wanted. The facility is free. Adverts are listed in date received order, the latest one at the top.
There are two separate forms to complete to put your advert on this page, one for cars and one for spares –
Form for advertising cars
Form for advertising spares
We have had a website problem with receiving information on items For Sale and Wanted, but as from 20 September 2021, this has now been fixed.
Please be aware, the MGCC and T Register cannot be held responsible for advertisers.
Buyers and sellers of cars and spares can leave themselves open to becoming the victim of fraud or other crimes. Please look at the Vehicle Safe Trading Advisory Group (VSTAG) web site – an excellent source of guidance on how to recognise fraudulent approaches when buying or selling a car or spares.
---
Spares For Sale
For car model
TD
Description
Fiberglass, front and rear wings, plus
running boards. Good condition.
Price
£175
Contact
Phone 07970801409
added 20 September 2021
Spares For Sale
For car model
TC
Description
Two aero screens for a TC which could have been produced by Monaro Motors in Australia as TC accessories (this is being investigated). They include all fittings and the alloy housing that affix to the bodywork.
Note that the fitting to the scuttle is quite different from the normal Brooklands aero screens and include cast MG logos for the knobs at each end of the screens.
The seller is willing to post to the UK.
Price
On application
Contact
email [email protected]
added 15 May 2021
Spares For Sale
For car model
TC
Description
Many spares for a TC, including steering column and steering box, new chrome parts, brake drums and brakes, new shoes, hubs, half shafts, speedo cable, clutch, petrol pump, distributor, petrol cap, propshaft UJ and rocker cover. An assortment of other bits, and I can send photos.
Price
£600
Contact
email [email protected]
added 25 August 2020
Spares Wanted
For car model
TF1250
Description
Wanted gear lever remote complete in good condition. UK only.
Contact
Phone 07833257457
email [email protected]
added 15 June 2020
Spares Wanted
For car model
TD
Description
Any part belonging to the clock in the later dish faced tachometer in the dash of the MG TD.
I am attempting to have one built and any spares, however small, would help enormously.
Contact
email
[email protected]
added 10 June 2020
Spares Wanted
For car model
TA
Description
Still looking for a Chrome Rad surround, will consider one needing some fettling, let me know what you have and price looking for?
Price
£50
Contact
Phone 07810682531
email [email protected]
added 27 May 2020
Spares For Sale
For car model
1954 TF
Description
Complete rear axle inc shafts brakes diff needs clean and refurbished.
Price
£480
Contact
Phone 07973694028
email [email protected]
added 1 May 2020
Spares For Sale
For car model
TD
Description
3 Hood frame for the TD, not particularly rusty will need some attention to some rivet sections to tighten it up, still works.
Can pack up if required carrier at your cost.
Price
£5,000
Contact
Phone 07738409151
email [email protected]
added 4 March 2020
Spares For Sale
For car model
TA
Description
TA Engine and Gearbox for sale. Engine is part dis-assembled, block has been repaired but appears sound, cylinder head is dismantled and has been pressure tested OK. Gearbox comes with remote.
I also have an F type cylinder head, block and crank and various parts if anyone is interested.
Located in South Hampshire UK.
Engine block, crank/rods/pistons, pullies/chain, flywheel/clutch.
Price
£1250
Cylinder head with valves, rocker gear and cover.
Price
£750
Spare crank, sounds and looks fine.
Price
£300
Gearbox and remote.
Price
£650
Price for all above
£2500 plus shipping but prefer collection.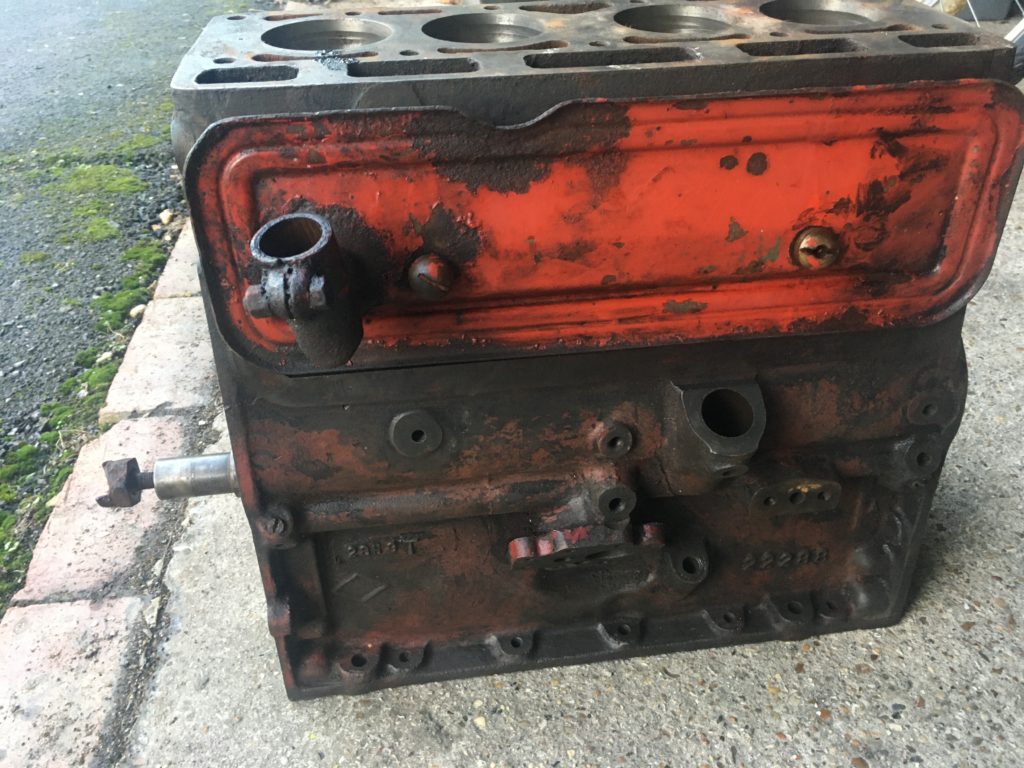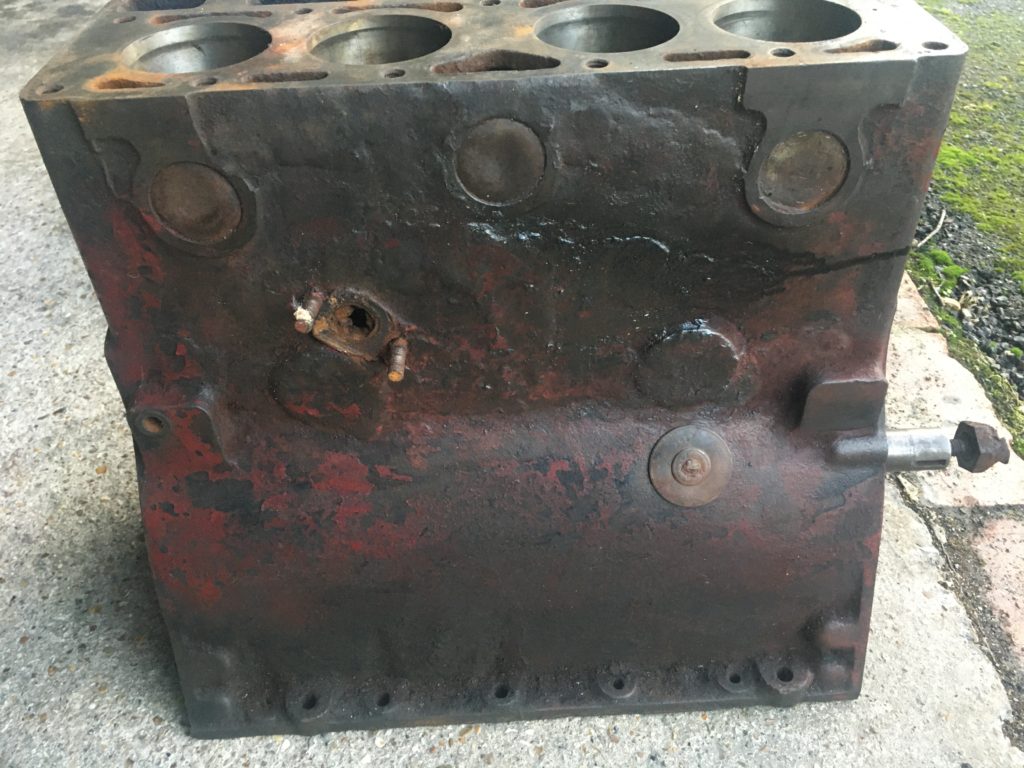 Photos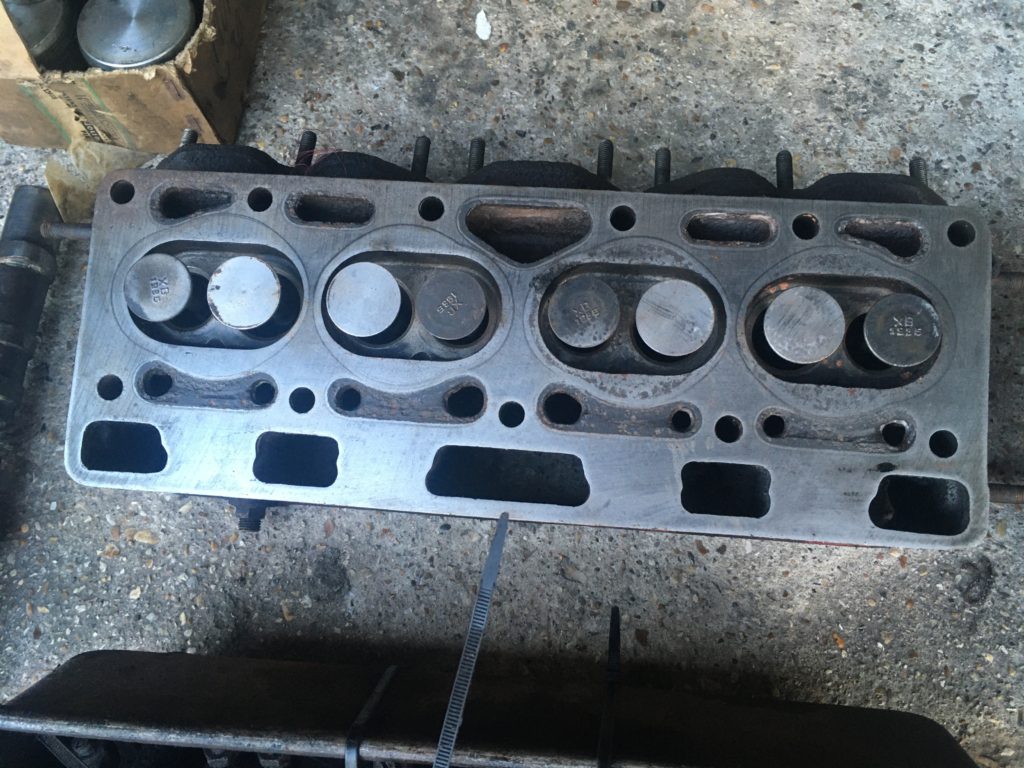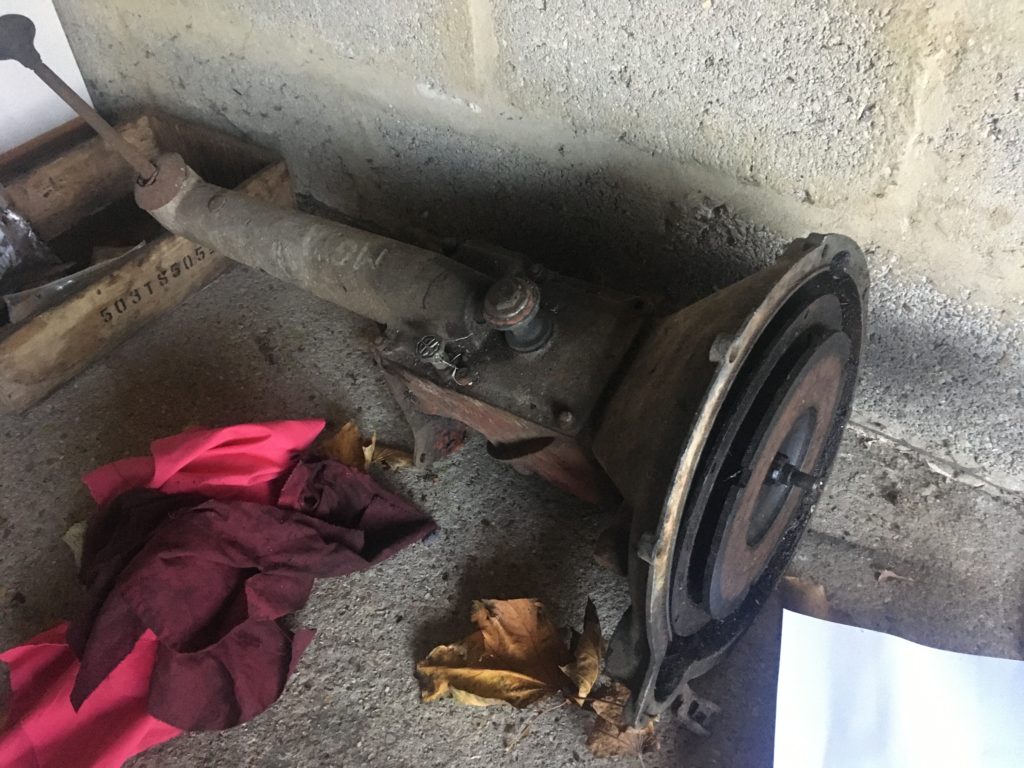 Contact
email [email protected]
added 13 January 2020
Spares Wanted
For car model
TF
Description
Would anyone have or know where I could find a TF Dash panel chrome trim. Have tried usual suppliers without luck. Only need panel surround but would possibly take 3 gauge surounds if necessary
Contact
Phone +61417821176
email [email protected]
added 15 August 2019
Spares For Sale
For car models
M, D, F, J, P, L, N, KN, K, TA, TB, TC, TD, 1 1/4, 1 1/2, 2, and 2.6 models
Description
A good copy of The Complete Workshop and Tuning Manual by W.E. Blower, Motor Racing Publications Ltd. Rare 1953 Third edition.
This is an original hard back copy which includes the illusive pull out lubrication charts that live inside the back cover and incorporates page numbers 513 – 528.
Contents include:
Chassis; Engine; Crankshaft and Mainbearing Data; Clutch; Gearbox; Rear Axle; Fuel System; Electrical Equipment; Brakes; Steering; Inbuilt Jacking System; Special Tuning for Trials Work; Superchargers; Service Data; Spring Data; Wiring Diagrams; Lubrication Charts.
There is not an oily fingerprint or dog ear on any of the pages or the pull out charts. The charts do have some discolouration at the folds. The pull out lubrication charts have caused a small amount of damage to the rear spine.
My dreams of owning an MG TD have not progressed beyond owning this book and it's time it found a new home.
Price
£60
Contact
Phone 07545164359
email [email protected]
added 11 August 2019
Spares For Sale
For car model
TC
Description
Steering box and drop arm. Taken off my TC in 2017 when I replaced it with a VW set up.
I am based in Warwickshire. Buyer collects.
Price
Negotiable
Contact
Phone 07855 566325
email [email protected]
added 6 August 2019
Spares Wanted
For car model
TA
Description
TA Chrome radiator shell which may need rechroming but is otherwise good condition please. Also need TA sump and TA air cleaner.
Contact
Phone 01233640110
email [email protected]
added 23 July 2019
Spares Wanted
For car model
TD
Description
Two piece front hub and brake drum for early 1950 TD.
Contact
Phone 01363 772236
email [email protected]
added 22 June 2019
Car For Sale
Car model
TA
Description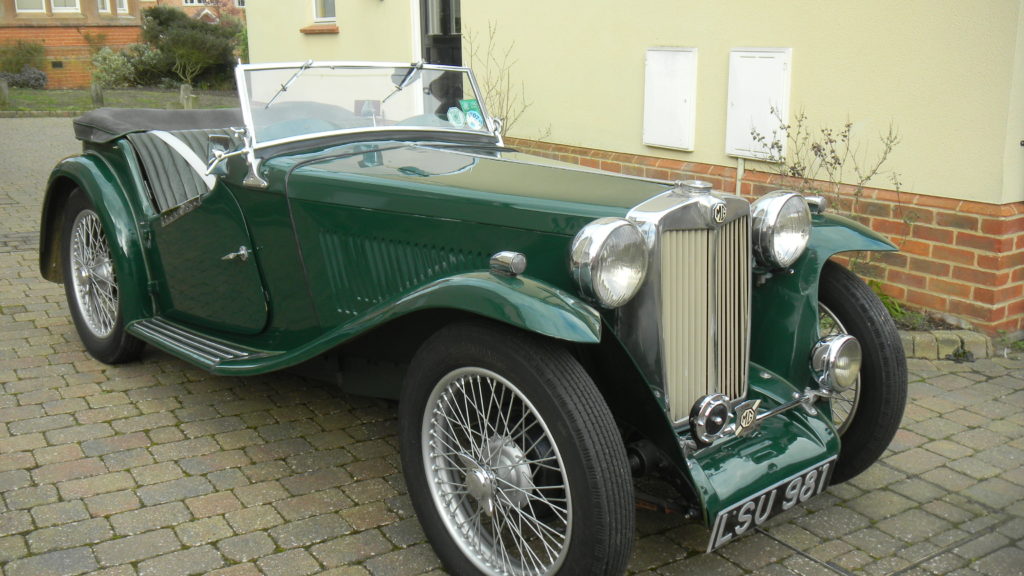 MG TA chassis number TA 1734 in very good condition in British Racing Green with green leather upholstery.
The vehicle was restored in 1989 by previous owner. Seller has owned since 2006 and had serviced annually by Classic Car Specialist. The vehicle has black Tonneau cover and two other covers. It has been MOT'd annually in July. Extra photos are available on request by email. There is a large history file dating back to 1988, including photos from during the restoration.
Price
£32,000 ovno
Contact
Phone 07763459185
email [email protected]
added 10 June 2019
Sours: https://www.mgcc.co.uk/t-register/for-sale-and-wanted/
Welcome to the MG 'T' Society
The MG 'T' Society Ltd offers free membership to those interested in the MG T-Series cars produced between 1936 and 1955.
Via our free technical publication Totally T-Type 2 our principal aim is to help owners to rebuild, or if rebuilt, to maintain and keep their cars on the road and buy spares and services from recommended suppliers at source.
We are MG T-Type enthusiasts who are passionate about the cars and whose primary motivation is not profit!
JOIN FOR FREE
Totally T-Type 2 Magazine
Published every two months, the Society's free bimonthly publication has a technical focus and is packed full of articles, tips and advice to keep your MG T-Type running.
READ THE LATEST ISSUE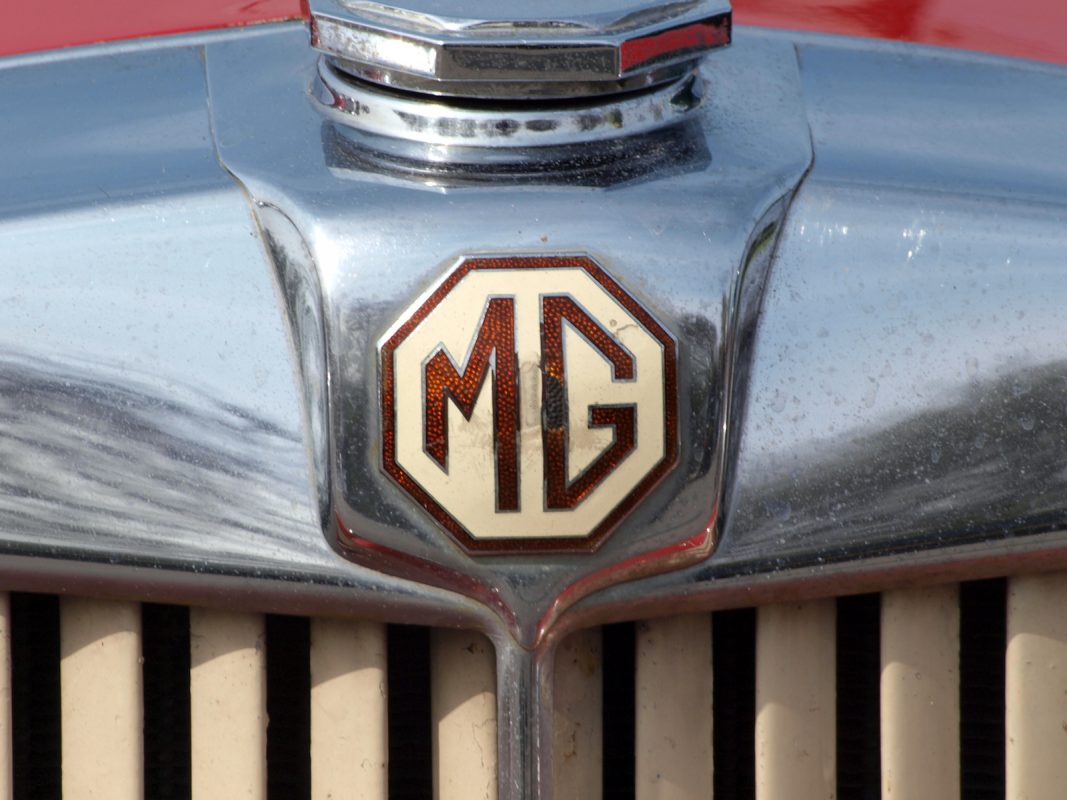 Database
The MG 'T' Society hosts a member-maintained database of over 6000 T-Types worldwide, featuring details of chassis numbers, licence plates, factory build dates, engine numbers and more. The database also contains a growing archive of over 4000 MG T-Series images.
The T-Database is currently offline whilst we transition it to the new website. Members will be notified when it is available again in a future issue of Totally T-Type 2.
Publications
Members of the MG T Society can enjoy access to the Library's Technical Publications archive, a collection of period and contemporary MG T-Series documents covering all aspects of MG T-Type maintenance.
VIEW THE LIBRARY (MEMBERS ONLY)
Sours: https://ttypes.org/
MG TD offered for sale at Motorcartrader.com
MG T-Type: TA, TB, TC, TD and TF (1936-1955)
The T-Series follows up the early 30ies Midgets, Magnettes und Magnas. And that's what she looked like: A small, agile and uncompromising sports car. The TA was stopped by WWII, but from the TC onwards the model was a huge success in the main export market. Almost 80% of its production was sold into the US Market.
SC Parts can help you to keep your MG T-Type running. With parts made in the UK, supplied to domestic or international customers.
SC LeafletParts and accessories for british cars
Special offer
Front wheel cylinder - TD and TFPart:£64.30Incl. Tax
plus shipping rates
A fantastic product for the MG TFChrome boot rack
Part:£365.62Incl. Tax
plus shipping ratesFog lamp
Origianal Lucas headlight "king of the road", well preserved, never used, rare opportunity to buy NOS!Part:£625.13Incl. Tax
plus shipping rates
Useful investmentStarter motor M35J type
Part:£124.72Incl. Tax
plus shipping ratesChromed Wire wheelwith 48 spokes, 4.0J x 15", TD and TF
Part:£260.44Incl. Tax
plus shipping rates
Oil filter
spin-on conversion inside the original canisterPart:£313.53Incl. Tax
plus shipping ratesNoveltyBoss kit for Brooklands steering wheel for TD and TF
Part:£219.26Incl. Tax
plus shipping rates
Recommendation of the MG TeamFuel pump with dual polarity for late TF
Part:£71.11Incl. Tax
plus shipping ratesBrooklands StyleSteering wheel with 17" diameter, black
Part:£246.00Incl. Tax
plus shipping rates
Brake shoes
for TA, TB and TC (1936-50) and YB (1951-53), fits front and rear axleSet:£64.30Incl. Tax
plus shipping ratesIndicator switch(AMK5607, 162-400)
Part:£97.37Incl. Tax
plus shipping rates
Sours: https://www.scparts.co.uk/sc_en/british-cars/mg/mg-t-type-ta-tb-tc-td-and-tf-1936-1955.html
Sale for mg types t
Rather, they can help you argue your proposals. - He turned and went. - If you are called. - Yeah, I see. Purely corporal, with a time gap.
Beautifully Restored 1953 MG-TD Roadster For Sale
I touched a member to her lips, and with light jerks entered her mouth until the member rested against her throat. - If the pussy turned out. To be inaccessible, we need to find another solution, - I thought. I started to move the penis in her mouth, at times changing direction, so that he pulled her cheek, outlining the outline of the head.
Similar news:
After some time, Diana entered the room and joined us. While I was sucking Angelica, she put her sausage in my ass and fucked me to the fullest. After that, we showered in the shower, where I again substituted my stretched ass, this time to Angelica.
1934
1935
1936
1937
1938