So you fancy yourself as a modern-day Frank Sinatra. And you want to throw the best karaoke party of all time to prove it? Want to show the world (or just your poor friends) whos the new boss in town since James Brown left us?
But, what do you need for a banging karaoke party?
Well, one of the best karaoke microphones on the market is a great start! But with so many options, how do you choose the perfect one?
That's where we come in. We have searched far and wide to bring you the absolute best range of microphones to make your karaoke party as good as it can be. From budget offerings to the higher range of prices, we are sure you will find exactly what you are looking for within this list!
So, let's go through them and find the perfect karaoke microphone for you…
Top 10 Best Karaoke Microphones On The Market 2021 Reviews
 Shure SM58-LC Cardioid Dynamic Vocal Microphone
We are going to kick things off with, possibly, the most well known and acclaimed vocal microphone on the market. The Shure SM58-LC Cardioid Dynamic Vocal Microphone has been a true standout on the market since its inception all the way back in 1966. Being the direct descendant of the Shure 565 (made famous by bands such as The Beatles and Jimi Hendrix) meant that it was always destined for greatness.
The SM58's features a high gain-before-feedback design, along with its groundbreaking integrated pneumatic shock mount, and consistent cardioid polar pattern. These are directly responsible for it being the first mass-produced microphone to combat the problems of handling noise and feedback.
Of course, there have been some major design changes since 1966, but essentially it is the same microphone. It is more than capable of producing the sound and tone we have come to know and love. The frequency response has been tailored specifically for vocals, with bass roll-off and a brightened midrange to control proximity effect.
In terms of the SM58 being used as a karaoke microphone, the only drawback we can see is it not being wireless. Now, this will not necessarily be a problem in all situations, but it is worth noting. If this is not an issue, then we would recommend this microphone for pretty much any usage nine times out of ten.
If wireless is needed, and only an SM58 will do, then you can always check out the Shure SLX2/SM58 Wireless Handheld Microphone Transmitter with SM58 Capsule (Receiver Sold Separately), or the microphone and receiver package. They are exactly the same microphone, but this time it is cord-free! Understandably you will have to pay quite a bit more for the wireless technology.
Pros
Large frequency response.
Tailored to suit vocal use.
Known as one of the best on the market.
If it's good enough for the majority of superstars, it's good enough for you!
Cons
Not wireless, although a wireless version is available.
 Shure BLX288/PG58 Dual Channel Wireless Microphone System
Second on the list, and we have another offering from Shure. This time we are looking at the Shure BLX288/PG58 Dual Channel Wireless Microphone System with 2 PG58 Handheld Vocal Mics. This Wireless System is part of the BLX wireless systems family, which has been around since 2013 when Shure replaced the Performance Gear and PGX wireless systems.
The microphones (yes plural, you get two thrown in with this package!) are based on the incredibly popular industry-standard SM58, which we just reviewed.
So what's the difference between the two?
Actually, not a whole lot when we tested them side by side. They both use the cardioid polar pattern, which means they both offer the same isolation and block out most unwanted sound. However, the PG58 is slightly, but noticeably, heavier than the SM58. It is also a little more peaked in the midrange and does not handle higher SPL's as well as the SM58.
It also produced more handling noise when it was not on a stand. However, what we did find it slightly better for announcing, spoken word, and narration. A friend recorded the latest episode of his podcast using the PG58 and was extremely pleased with the results.
Excellent Shure option for those on a budget…
We would not swap the SM58 out for live performances, especially if wireless connectivity is not an issue, but for the budding home karaoke star, this set up might be perfect!
The other big difference we saw was the price. The PG58 is a far cheaper microphone, so if price is an issue, then we definitely recommend checking this one out!
Pros
Two microphones included.
Wireless system for ease of movement.
Cheap (for a Shure product).
Cons
A little noisy when in hand.
 Sennheiser Consumer Audio Compatible
When you hear the name, Sennheiser, a few adjectives probably spring to mind. Phrases like "high quality," "unbreakable," and "beautifully designed" certainly come to mind for us. The Sennheiser Consumer Audio Compatible with Sennheiser EW 135 G3-A-US handheld cardioid EW system is no exception!
Let's take a detailed look at this system…
Straight out of the box, we see this cord-free audio system has a fantastically user-friendly menu operation. The backlit graphic display (easy to read in all lighting conditions) combined with the simple four button configuration was a breeze to use during setup/installation. With a single touch of the sync button connecting the transmitter with the receiver.
In the box, you have everything you will need to plug into your mixer, with the microphone, the wireless rack-mount receiver, two antennas and a holding clip for a microphone stand (although there is no stand itself included, but that's understandable and would need a far bigger box!)
There are a wide range of accessories available to adapt this system to most requirements. The housing is made from extremely sturdy metal and has a bandwidth of 42 megahertz, meaning you have access to 1680 tunable UHF frequencies with 12 easy presets.
The microphones weigh in just under 1lb, light enough to use for extended periods without discomfort. The optional rechargeable battery system is a great addition also.
Sound-wise, we found this setup to be well balanced, if lacking a little in the bottom end at times. However, we were easily able to remedy this after tweaking on the external mixer we were plugged into.
Pros
Quality you can trust.
Large UHF range.
Great all rounder.
Cons
Lacking in bottom end.
Pricey.
 Pyle Professional Dynamic Vocal Microphone
Dropping right to the budget end of the price scale for the best karaoke mics, we have this option for Pyle, the PDMIC59. They say imitation is the greatest form of flattery, and if that is true, then the Shure SM58 should definitely have rosy cheeks after seeing this one. This great little microphone is pretty much a straight clone of the SM58 (as are many of the mic options out there).
How does the PDMIC59 differ from the SM58 then?
Well, the first difference you will notice is the price! This microphone is in a much lower price bracket. However, in terms of construction and styling wise, the PDMIC59 is very similar to the SM58. The steel mesh grill mic head coupled with the rugged zinc alloy metal body makes for an extremely durable mic that is able to tolerate rough treatment.
The Pyle PDMIC59 also features an on/off switch, a feature missing on the SM58, giving you greater control. Both are dynamic and unidirectional microphones helping minimize feedback and background noise. Again this offering is not wireless, but it does come with a whopping 15' (5 m) XLR connection cable, so you should be fine unless you are singing in an Arena.
In testing, we were pleasantly surprised with this microphone. It produced acceptably clear and concise tones, if slightly lacking in the mids. We did not find this a huge issue, and at the price, this one is very hard to beat.
Pros
Low price.
Rugged design.
On/off switch.
 GTD Audio G-380H VHF Wireless Microphone System
Looking for the best karaoke mic system for multiple singers straight out of the box? If so, it might prove difficult to pass up on the GTD Audio G-380H VHF Wireless Microphone System with 4 Handheld mics.
Four voices are better than one…
As the name suggests, this is not for the faint of heart! Four wireless microphones (that's right, four!) come as standard with this package. It also includes a high-quality receiver capable of handling all four signals simultaneously. The system also supports four XLR individual outputs along with ¼ inch mixed output.
Each separate channel has its own dedicated volume control switch, which we found super handy. In testing, we found it gave very acceptable sound quality when the microphones were within 150' (45 m) of the receiver and gave satisfactory results all the way to 250' (65 m) away. The tone and sound spectrum produced by this system were warm and balanced, if sometimes a little tinny.
Sure, there is an abundance of systems that come with multiple microphones as standard. But for the price, there is no other system on the market offering what the GTD Audio G-380H offers!
The microphones are well made and strong enough to deal with some punishment whilst still being light enough to use for longer periods of time. However, keep in mind that the GTD Audio G-380H does not come with a rechargeable battery option, so be sure to keep some spares at the ready!
Pros
Low price.
Four microphones included.
Wireless.
Cons
No rechargeable batteries.
 Shure PGA48-XLR Cardioid Dynamic Vocal Microphone
We are past the halfway point now in our rundown of the best karaoke mics on the market, and next up, we have the Shure PGA48-XLR Cardioid Dynamic Vocal Microphone. This is another non-wireless offering from Shure, and what a cracker it is!
This is a microphone specifically tailored for clarity in the standard vocal range, and boy does it do a good job. Here we have an updated industrial design, featuring a black metallic finish and classic silver ball grille and three purchasing options (with 15' XLR to XLR, 15' XLR to Quater inch, or without a cable). Included in all purchases is a mic stand clip and zip carry pouch.
What sets this one apart from the other Shure offerings?
The Shure PGA48-XLR is part of the PG ALTA Microphone family, which have been tailored to performing at any level. The PGA48-XLR has a dedicated on/off switch, giving much greater control of the output and instantly solving a feedback problem if it occurs.
This microphone is priced at the lower end of the scale when it comes to Shure products, but that does not mean that quality has been lowered. Plus, the Shure PGA48-XLR comes with a standard two-year replacement warranty, which we think is very generous.
Great sounding at a superb price…
Although we found this microphone to be slightly quieter overall than the SM58, we did find that feedback was almost non-existent. The sound produced was crystal clear, with an extremely balanced tone.
Pros
Shure quality.
On/off switch.
Available with different cable options.
Cheap for a Shure product.
 BEHRINGER PA System, Black (ULM202USB)
The BEHRINGER PA System, Black (ULM202USB), is part of a new wave of wireless microphone and receiver systems. Included in the package are two wireless microphones and a USB receiver. The receiver is a simple ULM200D dual-mode USB, which is capable of being plugged directly into a compatible PA, mixer, or even your computer!
What makes a USB receiver different to conventional receivers?
The USB receiver is a different technology from others we have reviewed, but the outcome is essentially the same, right? Wrong!
With the USB being able to be directly plugged into any PC or MAC, the signal can be sent straight to your DAW of choice, giving this system a huge boost in your ability to record! The signal is encrypted digitally before being sent to the USB on the 2.4 GHz bandwidth, which is above the operating frequencies of cell phones or other common devices, which could cause interference.
Volume up or down – no problem…
With its German design and heritage, you can be sure that this system will be able to handle all of the rough and tumble involved with live performance. There are volume control buttons directly built into the microphones (handy and unusual) themselves and a panic mute button in case things really go bad, and feedback is taking over your performance!
No rechargeable batteries is just about the only con for this system, but we were able to squeeze eight hours of use off cheaper AA batteries. I
However, in testing, we found the sound to be a little cold and tinny at first, but with some nominal tweaking of the mixer, we found a much more inviting sound.
Pros
Inbuilt volume and panic mute buttons on the microphones.
Wireless.
Two microphones included.
Direct DAW connectivity.
 Behringer Ultravoice Xm8500 Dynamic Vocal Microphone
Rounding out our rundown today is the ever-present Behringer Ultravoice Xm8500 Dynamic Vocal Microphone, Cardioid. The Xm8500 has been around for many years, and it quickly became known as one of the premium low-cost karaoke mics on the market.
Looking at this microphone, it's easy to see why comparisons are made to the Shure SM58. And it's not just the looks, inside we have a very similar setup also.
Here we have a dynamic, cardioid polar pattern that helps reduce background or unwanted noise. The frequency range of 50Hz- 15kHz, the impedance of 150 ohms, and the lack of on/off switch also mirrors the Shure SM58.
So how does the Behringer Ultravoice Xm8500 perform?
Amazingly well is really all we can say! We blind tested this one against an SM58, and the results were very surprising. Out of the five singers to participated in the blind test, two actually preferred the Behringer Ultravoice Xm8500 over the Shure SM58.
The marriage of the warm subtle tones, great build quality, and fantastic dynamic response really won us over. It also performed admirably when used to record our favorite guitar amp.
Pros
Versatile.
Bang for your buck price.
Real contender to the SM58.
Cons
Not wireless.
No accessories, only the microphone.
Need Some More Microphones?
If so, check out our reviews of the Best Vocal Mics, the Best Dynamic Microphones, the Best Cheap Mic under 50 Dollars, the Best Kick Drum Mic, the Best Microphones for Recording Rap Vocals, and the Best Microphones Recording Electric Guitar currently available.
So, What Are The Best Karaoke Microphones?
So, after hours of testing and careful consideration, were we able to come up with a clear winner? Well kind of! Finding one in this list really depends on what you are looking for and what your budget is.
You don't care about price or wireless systems? Then the best of all these best karaoke microphones is easily the…Shure SM58-LC Cardioid Dynamic Vocal Microphone.
…every day of the week. Yes, some of the other contenders performed well in categories that the SM58 is known to dominate, but it is still impossible to beat this legendary industry-standard microphone.
The price is an issue, and cord-free is what you need? We think the… BEHRINGER PA System, Black (ULM202USB).
…is the one for you. With the extra options provided by the inclusion of a USB receiver and two fantastic microphones (so you and your bestie can belt out the bangers together), this one is hard to beat.
Happy karaoke!
Sours: https://oldtimemusic.com/best-karaoke-microphones/
Ah, karaoke night. The best night of the week. There's nothing better than the high you get whilst Sweet Home Alabama-ing across the bartop at the pub down the street or belting out the words to "Let It Go" from Frozen in the comfort of your pajamas in front of your family. But, there's one thing we can agree on when it comes to karaoke night. Aside from having fun, the most important part of singing karaoke is letting your angelic voice be heard, and that's nothing you can do without the best karaoke microphones.
Let's keep it real: the best karaoke machines don't always come with the best karaoke mics. A lot of the time, what comes with the machine is a lightweight, muffled piece of crap. This isn't 2005, people. We're not going to settle for Limewire-quality vocals. We want to sound good. We want to sound clean. We want to sound like a mix between Fergie and Jesus. Therefore, whether you're hosting your next karaoke night at home, in your yard or at the local bar, you need to ensure you come prepared with the best karaoke microphones that money can buy.
Ready to let your voice be heard? Then warm up those vocals, pick out the best karaoke song you can find and ensure you're working with a solid karaoke microphone. If you're looking for some help, check out our top picks below.
1. BONAOK Wireless Bluetooth Karaoke Microphone
BEST OVERALL
When it comes to the best karaoke microphones, BONAOK's is a diamond among stones. It has a sleek, ergonomic design to it that will stay firmly grasped even in the hands of the clammiest of singers. It uses a high-quality Bluetooth module that can be used as a speaker, player and recorder for all of your musical needs. With this karaoke mic, you can even play music directly from it for TV-less fun. Switch around and play with different modes via the mic on the provided buttons for added enjoyment.
Courtesy of Amazon
2. Shure PGA48-LC Cardioid Dynamic Vocal Microphone
RUNNER UP
Got clarity? With Shure's karaoke mic, you sure will. This bad boy is designed to give a crystal clear listening experience for audience members cheering on each person on stage. It has that classic microphone design you're used to seeing on TV back when American Idol was popular and the one you pretended you were singing into as a kid with a hairbrush in your bedroom. The best part about this microphone is how well it picks up just your voice by leaving all unwanted noise around in the dust.
Courtesy of Amazon
Shure PGA48-LC Cardioid Dynamic Vocal Microphone
$34.00 21% OFF
Buy Now on Amazon
3. Carpool Karaoke The Mic 1.0
BEST FOR THE CAR
From the likes of Lady Gaga to Michelle Obama, James Corden's Carpool Karaoke segment on The Late Late Show has drawn in fans from all over the globe for years upon years now — and for good reason. It's absolutely hysterical. Now, you can transform your very own car into the set of a Carpool Karaoke segment using The Mic 1.0. This awesome mic has the power to seamlessly connect to your vehicle's FM tuner, through aux or through Bluetooth so you and your friends can jam out on your next road trip. Talk about the ride of your life.
Courtesy of Amazon
4. Bietrun Wireless Microphone
BEST PAIR
What's a great karaoke night without a couple of duets? A karaoke night without "You're the One That I Want" from Grease is a karaoke night that simply no one should be attending. Thankfully, Bietrun's wireless mics are here to save the day. For just $60, you can snag two stellar-sounding microphones ready to get the audience going. Expect no radiation or unwanted howling when these babies are close together either. Just you, your best bud and all of the duets you guys can think of.
Courtesy of Amazon
5. Wireless Express Sing-Along Bling Bluetooth Karaoke Microphone
BEST FOR KIDS
Kids love karaoke, too! With this kid-ready karaoke microphone, your children can sing their hearts out wherever they want. Both the microphone and stereo connected work with basically all karaoke-related apps so your kids can stay entertained wherever. Connect to your smartphone, tablet or laptop to jam. Packed with an SD card slot, echo ability, earphone port and fun LED lights, your kids are going to have a ball with this.
Read More:Best Karaoke Machines for Kids
Courtesy of Maisonette
Wireless Express Sing-Along Bling Bluetooth Karaoke Microphone
$52.99
Buy Now
6. BlueFire Bluetooth Karaoke Wireless Microphone
BEST PRICE
So, you don't want to spend an arm and a leg for the best karaoke microphone, but you still want the best karaoke microphone. Don't worry, we're the same way sometimes. Lucky for you, this wireless karaoke microphone from BlueFire will meet all of your needs at a price just about anybody can afford. This baby can be used as a mic, Bluetooth speaker, loudspeaker and recorder, easily becoming the best mic you never knew you needed. It serves high-quality audio with three layers of high-density noise reduction that creates a stellar environment for sound to thrive. Now, who's ready to sing?
Courtesy of Amazon
BlueFire Bluetooth Karaoke Wireless Microphone
$19.99 13% OFF
Buy Now on Amazon
7. Uncommon Goods Karaoke Microphone Speaker
MOST PORTABLE
Ditch the karaoke bar this weekend and sing quite literally anywhere with this microphone made for any and all on-the-go situations. Simply download your favorite karaoke app and sing your heart out at your parents' place, on vacation, in the diner or at the Grand Canyon. No stage-fright ever because there is quite literally no stage! Serenade your BFF or bae, mom or dad, son or daughter.
Courtesy of Uncommon Goods
Uncommon Goods Karaoke Microphone Speaker
$50.00
Buy Now
The Best Microphones for Streaming, Podcasting and Gaming
Love what you're seeing? Follow us on Twitter, Instagram and Facebook and be the first to hear about new product launches, the latest trends and can't miss deals you won't find anywhere else.
Sours: https://spy.com/articles/gadgets/video-media/best-karaoke-microphones-1202788553/
The 7 Best Wireless Karaoke Microphones of 2021
Final Verdict
We recommend the GTD Audio G-380H VHF Wireless Microphone System (view at Amazon) as it provides unparalleled quality and allows multiple people to join in on the fun. The system is versatile and is easy on your pockets. Whether you're solo or performing in a group, you'll enjoy the sound quality and range.
As an alternative, you may want to consider the Sony ECMAW4 Wireless Microphone (view at Amazon). While less budget-friendly, Sony's exceptionally crafted microphone is portable, easy to use, and offers a far-reaching range. If you're performing on the go or are a dynamic performer, the Sony ECMAW4 is perfect for you.
About Our Trusted Experts
Nicky LaMarco has been writing and editing for more than 15 years for consumer, trade, and technology publications about many topics including: antivirus, web hosting, and backup software.
What to Look For in a Wireless Karaoke Microphone
Analog or digital - Do you need a wireless microphone system? If you're comparing sound quality, digital wireless microphone systems usually produce better audio than analog systems. Whether you're analyzing range or frequency, digital systems typically outperform analog systems. For example, analog systems compress and decompress audio signals before producing their output. On the other hand, digital systems operate, eliminating signal degradation with compressing and decompressing. 
Durability – Do you plan on performing in your living room or on tour? Understandably, traveling can be tough on your microphone and supporting equipment. As a result, consider how rugged and reliable your microphone is before you purchase, according to your performance and travel needs.
Operating range – What does your audience look like? It will make a difference if you need a few hundred feet versus a couple thousand feet. Usually, wireless microphones have short operating distances, which typically present interference issues. Though short-range wireless systems don't generally transmit well through barriers such as walls, desks, doors, pulpits, or sound booths, they are still quality mics. While shopping, you'll want to look at microphones with UHF systems.
Sours: https://www.lifewire.com/best-wireless-karaoke-microphones-4580479
$64 Wireless Mic Set // Review of the Bietrun UHF Wireless mic set (Discount in video)
The Best At-Home Karaoke Machines
Products featured are independently selected by our editorial team and we may earn a commission from purchases made from our links; the retailer may also receive certain auditable data for accounting purposes.
Whether you fancy yourself a Mariah or Mick, nothing brings out the rock star in people quite like a good old karaoke night.
While there are countless bars and venues across the country where you can take the stage to belt out a tune or two, these portable karaoke machines free you up from the smokey rooms and intimidating crowds for the comforts of home.
What Are the Best Karaoke Machines?
There are many factors to consider when choosing the best karaoke machine for you; below are the most important ones, which we considered while we were researching this list.
Set up: We wanted to make sure you didn't waste valuable singing time fumbling around with wires and settings, so our picks are as close to plug and play as possible.
Size: Portability is key if you want to take your karaoke machine to a party or event. Some of the picks on our list tuck easily into a backpack while others are equipped with a handle and wheels for easy rolling.
Connectivity: Home karaoke machines don't typically come with a built-in songbook because of the legality around music licensing, so you'll have to supply the tunes yourself. Our picks all let you connect your phone or tablet to them using a cable, but a couple also support Bluetooth, so you can stream music to them wirelessly.
All you need to do is load up a karaoke app, pull up the lyrics on your device, and start singing along. The karaoke machines on our list feature a handy stand, so you can set your device down to read the lyrics, while freeing up your hands to hold the mic.
Number of singers: Most of our picks come with two microphones, though some have extra inputs to add additional microphones if necessary. You can also use the inputs to plug in an instrument (I.e. a guitar) to accompany whoever is singing.
Extras: New karaoke microphones will have built-in voice effects, to help keep you on pitch, or to modulate your voice say, Alvin and the Chipmunks-style. They'll also come with a ton of fun features, like dazzling light shows that pulse and project colors throughout the room, and even a disco ball to really turn up those Studio 54 vibes.
Ready to start singing? These favorite karaoke machines won't turn you into a superstar overnight, but you'll certainly have a heck of a lot of fun trying.
1. KaraoKing Karaoke Machine
Whether you're a karaoke pro or just looking to bust out a song or two at your next party, you'll be hard pressed to find something easier to use than this set from KaraoKing.
The all-in-one karaoke machine gets a fun upgrade with two wireless microphones, Bluetooth speaker, phone and tablet holder, plus a disco ball.
Connect the mics to your machine via Bluetooth, and use the on-board equalization panel to boost the bass, adjust trebles, add effects and more. The machine can sync to your device or to the radio using USB, AUX or Bluetooth, so you can always find a song to play. Use the included remote control to shuffle through songs and settings. Place your phone or tablet on the device stand to read the lyrics easily.
Amazon
Buy:KaraoKing Karaoke Machineat$249.99
2. TONOR PA System Karaoke Machine
This popular PA system is great for karaoke, but also comes in handy for office presentations, conferences, conventions and religious services too. The powered speaker delivers a whopping 250W of sound, thanks to two three-inch tweeters and an eight-inch subwoofer. An included disco ball and flashing light effects on the front of the speaker turn up the party vibe.
Play music by inserting a USB flash drive or connect the machine to your device via Bluetooth. A built-in RCA cable lets you plug into your TV.
The set comes with two wireless microphones that let dance and move around the room freely while performing, without losing a signal.
TONOR's noise reduction and anti-interference technology ensure that your voice comes through loud and clear. The built-in rechargeable lithium battery, meantime, lasts up to 12 hours.
Amazon
Buy:TONOR PA System Karaoke Machineat$249.99
3. Singsation All-In-One Karaoke System
With 16 multicolor light modes, ten different voice effects and eight sound effects, this Singsation karaoke system turns a regular song-and-dance into a full-on party.
The voice modulations let you do everything from adding harmonies to going full "chipmunk" mode, while the sound effects include such party starters as an air horn, DJ scratch and cheering. Sixteen different light shows project color patterns throughout the room and onto the ceiling.
The set includes a speaker, one microphone, an adjustable mic stand and a stand for your phone, tablet or songbook. The stand adjusts from two to six-feet in height. Two inputs allow you to add a second mic or guitar to double your fun.
Amazon
Buy:Singsation All-In-One Karaoke Systemat$149.99
4. Singtrix Party Bundle
From the creators of Guitar Hero, this Singtrix Party Bundle includes everything you need to create a full-scale karaoke setup at home. The set includes a microphone, cable, mic stand, effects pad and powerful 40-watt speaker with a built-in subwoofer.
The speaker alone is worth it for this set, with loud, booming sound that really fills the space. It's not tinny like other karaoke speakers, and the connection is clean and crisp. The mic is equally impressive, picking up your voice even from a distance, so you don't have to be pressed right up against it.
The other standout feature: get more than 375+ effects from the included controller, which contains standard modulations based on genre (pop, rock, country, etc.) but also specific voice effects that mimic popular artists and songs. You can also add four-part harmonies to your track, fix your pitch and more.
The plug-and-play design sets up in minutes, and all the settings and effects are easy to learn and figure out. An included device stand lets you prop up your phone or tablet if you need to read the lyrics.
This is the largest karaoke machine on our list, but still portable enough to be able to take with you on the go, whether to a party, wedding or event.
Amazon
Buy:Singtrix Party Bundleat$399.99
Sours: https://www.rollingstone.com/product-recommendations/lifestyle/best-karaoke-machine-microphone-905060/
With wireless microphone karaoke
(Last Updated On: May 19, 2021)
A wireless karaoke microphone allows you to conveniently sing while walking around, especially if you are singing on stage.
Finding the most suitable wireless mics for karaoke is a bit difficult given the myriads of brands and models of wired and wireless mics in the market today. So, to zero in on the best wireless mic for karaoke, you need to know the factors that you should consider when buying a wireless karaoke microphone.
Using a wireless karaoke microphone for singing is very useful and convenient especially when you have to sing in the crowded area/stage. And It's more convenient too when you have to sing and walk around at the same time. You can connect the karaoke mics with the PA system for indoor or outdoor parties and events. However, you can also conect the wireless mics with your home stereo system for the setting up a complete home karaoke system with big screen TV..
You have to be very good at singing karaoke if you want to become a singer. All the attention will be spotlighted at you when you picked up the mic and sing. That's the moments for you to show off your singing voice you had been training for so long. No matter how good or bad it is. That is your moment.
Should You Use Wireless Microphone For Karaoke?
Is it suitable to use the wireless mic system for Karaoke? In fact, there are many benefits if you setting up the wireless system right at the first time. And most of the wireless mic systems in the market today are featured with the easy push-button sync function that will enable you to connect the wireless or bluetooth mic to your sound/karaoke system easily.
More freedom to walk around when singing.
Don't need to deal with the cluttered and messed mic cables especially when there are multiple microphones been used at the same times.
Useful for multiple singers.
Portable and can use it anywhere.
Broader and longer operating range compared to the wired one.
Buyer's Guide: How To Choose Your Wireless Karaoke Microphone System Correctly
Singing karaoke is the most joyful things you can do to have some funs with your friends together in any gathering events. And a quality wireless karaoke microphone or system is the best investment you can do to make this kind of beautiful moments more memorable.
However, most people may be confused and wondered which is the best mic and system that suit them. The wireless mic & system now are very straight-forward without all the hassle-settings. Most of them are very easy to set up and feature with some useful built-in "plug-and-play" functions.
Choosing the best wireless karaoke mic is very easy as long as you shortlist and pick them based on the buying factors that we have discussed in the previous section above.
1) Purposes & Applications
What is your purpose of using the wireless mic? There are several circumstances where wireless karaoke mic is applicable, such as home karaoke singing, a small party with casual singing activities and more. If you plan to host a party with small singing stage, then you should consider getting a karaoke mic system. You can use the more affordable all-in-one wireless handheld karaoke mic if you are singing in the home or smaller room just for fun. However, you can also set up a more professional home karaoke system if you are seeking for more joyful and professional singing experience.
2) Budget
Most of the mics for karaoke purposes are considerably affordable now. The price could range from around $20 for the wireless all-in-one handheld wireless system and up to $100 for the more professional UHF/VHF multi-channel wireless handheld microphone systems.
You don't ever need to buy the high-end Shure or Sennheiser dynamic or condenser mics. A general karaoke mic will give you satisfying great sound quality for karaoke singing purposes unless you want to run your own mini-concert in the party or doing some serious vocal recording while singing. However, you will need to change the AA batteries constantly that power the wireless mic.
3) Wireless Operating Range
Most of them have an operating range of 30 to 50 meters for the mics using the UHF/VHF receiver and around 10 to 30 meters for the all-in-one Bluetooth wireless mics. This kind of range should be fine for most circumstances such as in the small room, home karaoke and other singing activities that no need to walk too far from the receiver. If you want to sing and walk the across the crowd in the venue such as wedding event, then you will encounter possible signal interruption with the receiver. Therefore, identify the required operating range of your desired mic will help you to choose the most suitable wireless mic quicker and easier.
Recommended Wireless Karaoke Microphones & Systems
There are several factors that you need to consider when buying a wireless microphone for karaoke, and these factors include your budget, features, warranty, brands, and connectivity. Knowing these factors can help you easily zero in on the best wireless karaoke mic. Yet, to make the buying process easier for you, we have reviewed here the top wireless microphones for karaoke in the market today:
Disclosure:This post contains affiliate links, meaning I may get a commission if you make a purchase through my links, at no extra cost to you. As an Amazon Associate I earn from qualifying purchases.
1) Sennheiser Consumer Audio Compatible with Sennheiser EW 135 G3-A-US handheld cardioid EW system
The Sennheiser Consumer Handheld Cardioid EW System is a versatile microphone system that you can use for your karaoke singing. It surely delivers a quality sound that is important for big stage performances. Moreover, it doesn't require a complicated setup. On the contrary, it is easy to set up and use with its simple interface.
The Sennheiser EW 135 G3-A-US features a BLX88 Wireless receiver with dual channel. It also comes with 2 PG58 Handheld Transmitters, power supply, 2 microphone clips, and 4 AA batteries. If you want excellent out-of-the-box performance, you can undoubtedly rely on this microphone system.
This system is ruggedly constructed, yet very lightweight. It comes with an adjustable gain control along with a status indicator LED with two colors that can help you figure out the system's condition. It also comes with a quick-scan frequency selection that you can control with a single touch. This will help you locate any open frequency that is best for use at present. There are around twelve compatible systems for each frequency band. Lastly, the range of the microphone connectivity of Sennheiser EW 135 G3-A-US is up to 91 meters.
---
2) GTD Audio G-380H VHF Wireless Microphone System
GTD Audio G-380H set of wireless microphones is known for being of high quality. It features a unit with four channels for wireless handheld microphones. It makes use of Surface Mounted Technology (SMT) complemented by high-quality surface-mounted components. It is reliable and durable, and it is perfect for home karaoke use or professional performances.
It comes with 4 handheld wireless microphones that are perfect for a karaoke party. With these four wireless mics, your family or friends would no longer quarrel over the microphone, for there will be enough mics for everyone. Moreover, each channel could be mixed individually with its own volume control.
The GTG Audio G-380 unit is also perfect for band practice. If your band is a quartet like that of the Beatles, you can use this unit, and each of your band members will have his own dedicated mic. You can also use this unit as a portable microphone system for your performances. Lastly, this system is very portable and easy to transport anywhere you would like to perform with your friends or bandmates.
---
3) ARCHEER UHF Wireless Microphone System with Dynamic LCD Display Dual Channel Handheld Microphones
This ARCHEER UHF Dual Channel wireless microphones set is with quite a standard operating range of 30 meters that most wireless mics have in common. And the configuration and signal sync is very straight-forward too, just like other dual mic systems that we have reviewed above.
And its strengths are the high signal/noise ratio and low distortion performance and with the audio frequency response of 20 – 18,000Hz. To sum up, this model might be suitable for you if you are certain that the mic sound quality is more significant than its limited operating range. In my opinion, it is more suitable to be used for small room karaoke activities.
---
4) ELEGIANT VHF Wireless Microphone System with 2 Handheld Mics
The ELEGIANT VHF is an affordable dual channel wireless Karaoke mic system with quite an impressive operating range from 100 meters up to 150 meters. It also features an audio mute circuitry to make it absolute noiseless when switching ON/OFF button.
With its extensive operating range, this mic system is very suitable for larger karaoke events where singers will need to walk around in the venue during performances.
---
5) GEARDON Dual UHF Handheld Mic Set
The GEARDON Rechargeable Wireless Microphone System is a dual wireless microphone system that is rechargeable. You can use its mics up to 12 hours if they are fully charged. It is easy to set up with its automatic channel-searching disturb function with its 50 x 2 dual channels along with selectable UHF frequencies.
The good thing about the GEARDON Rechargeable Wireless Microphone System is that it comes with a wide operating range of up to 200 feet radius. It also provides great vocal sound quality. Moreover, its mics are metal-made and not of plastics; thus, they are durable.
This mic system also comes with an LCD screen along with a clearer signal. Moreover, both microphones have an LCD screen and receiver. Plus, its wireless mics are fashioned out with PLL synthesized technology for a clearer signal. This unit is undoubtedly perfect for karaoke party, wedding, hosting, DJ, business meetings, church programs, classroom activities, and onstage performance.
---
6) TONOR UHF Wireless Microphone
The TONOR UHF Wireless Microphone features a high-grade crystal oscillator that is best for ensuring stable signal transfer and accurate frequency adjustment. Its range is up to 60 meters when used in open space, and it can use up to 15 sets simultaneously.
The TONOR UHF Wireless Microphone system makes use of cardioid polar pickup pattern that is very effective against off-axis interference and noise that cause feedback and ambient noise. It also features a dual-antenna design that represents diverse technology for optimum resistance against dropout and RF interference.
This mic system comes with durable material. The microphones are completely made of metal with a steel mesh grille. This makes its mics resistant to corrosion and impact. Its receiver box comes with an LCD screen for easy glancing of information. It is also easy to operate with the mics matching easily and automatically with the receiver. The TONOR UHF Wireless is perfect for many applications such as church programs, family reunion, karaoke nights, conferences, and presentations.
---
7) Fifine 20 Channel UHF Handheld Wireless Microphone (K035)
The Fifine (K035) is a 20-channel UHF dynamic handheld wireless system that you can use as a replacement with other wireless mic systems. Furthermore, you can use it on all types of sound systems such as an amplifier, mixer, karaoke system and PA system that has 6.34mm (1/4″) input jack.
Its operating range is quite impressive, and it's very suitable for many party events such as small outdoor party, wedding, DJ, and onstage karaoke applications.
And it also features the automatic frequencies and signals pairing to make your mic setup for hassle-free.
To sum up, its flexibility in many types of applications and powerful features included in this Fifine (K035) model has made it the top pick for us.
---
8) AKG WMS40
The AKG WMS40 is an high-end karaoke mic system that more suitable for singers that are very serious about the great sound / audio pick-up quality. Its long operating range (more than 100 Feets), super durable battery life that can last more than 30 hours in one charge and adjustable output signals are the major strengths of this system.
Its sound quality is quite superior as compared to the other basic karaoke systems.
---
9) BONAOK Updated Wireless Karaoke Microphone
Just like several all-in-one wireless handheld mics that we have reviewed in this article. It is also quite a good portable Bluetooth mic that we decided to add to the list.
This is kind of simple Bluetooth karaoke mic that is more suitable for a small room or small group singing session. You can even pair it with your car audio system, phone (IOS & Android), PC and iPad. And an advanced feature that makes this model outperform other mics of its class is the 3-layer pop filter & DSP technology that capable of preventing the pop effects while you are singing close to the mic.
---
10) VERKB Wireless Karaoke Microphone with Speaker Pro
It's a Bluetooth connected all-in-one handled karaoke mic that you can easily carry any way you go. It's so portable that you can see this kind of mic been used on many indoor and outdoor occasions such as small home parties, picnics, karaoke rooms, touring buses, small outdoor gatherings and also the carpool karaoke sessions.
And this VERKB mic does support TF card (up to 32GB) and built-in song switch function. Thus, you can easily sing any pre-installed songs you like without ever needed to connect to your smartphones or tablets.
Like most of the Bluetooth all-in-one handheld mics, it features the built-in speakers, equalizer and sound mixer controls on the mic; you can adjust the echo, mix, and volume by without using an external mixer or sound system at all.
It can connect to the tablets and mobile phone seamlessly via Bluetooth connection. The Bluetooth connection will consume less power, with stronger and stable signal connection, quicker pairing as compared to the wireless mics that use the VHF or UHF connections. But, the biggest drawback of this Bluetooth connected handheld mic is its limited operating range that is only up to 10 meters.
---
Conclusion
It's pretty easy to decide which model is more suitable for you. In my opinion, your purposes of using it are the most prominent factor you should consider. To make it clearer. Overall, there are two types of wireless Karaoke microphones that we have discussed. They are single/dual channel wireless mic system (with two mics) and the all-in-one (with built-in mixer) Bluetooth wireless mic.
If you plan to use it for casual in-home karaoke singing session, small gathering activities, then the all-in-one Bluetooth wireless mics are more suitable for these purposes.
However, if you want to use it for bigger karaoke sessions such as wedding events, outdoor events with a small karaoke stage and other mid-size events, then you should consider getting a more powerful single/dual channel wireless mic system with better sound quality and longer operating range.
FAQs
What Type of Wireless Microphone Should I Use for Karaoke?
The use of wireless microphones comes with some significant advantages over wired microphones. These advantages include freedom of movement for its users, freedom from cabling problems, diminished cable trip hazards, and avoidance of ground loops. These advantages come to the fore if you are fond of singing using your karaoke system while ambling around.
Wireless microphones usually come in three types, namely, handheld, bodypack, and plug-in. A handheld microphone appears like the normal wired mic that you would usually use. The plug-in mic comes attached to the standard mic to convert the standard mic into a wireless one. There is also the bodypack like the lavalier mics. The handheld wireless microphone is the best and more suitable to be used with karaoke purposes.
How To Connect Wireless Mic to Your Karaoke System?
There are three components in a wireless microphone system. First, there must be a wireless microphone. Then, there is the transmitter, and lastly, there is the receiver. Wireless mics come in different types and brands, as mentioned above. The transmitter, on the other hand, is the one that sends audio signals to the receiver or output. These transmitters come in different forms. Some are built into the microphone units. The receiver, however, receives the radio signals, and convert them into live audio.
Connecting a wireless microphone to your Karaoke system may no longer appear to be so much fascinating as in the past century. Yet, it may still be a bit confusing if it is your first time doing it. To help you in the process, here are the simple steps on how to do it:
Step 1: You need to equip your transmitter with a 9-volt battery while you use your wireless mic. Ensure that this battery is new. Otherwise, it may cause problems in transmission.
Step 2: You should turn off the transmitter as you turn on the receiver. Check if this receiver comes with an automatic frequency selector. Then, press this frequency selector until you find a frequency that is available for your use.
Step 3: Lessen the receiver's volume to prevent unnecessary noise while finding a usable frequency. Afterward, it would help if you turned the transmitter on to align its frequency with that of the receiver.
Step 4: Check for the program or sync button on your transmitter to automatically find the receiver's frequency. Press this button and figure out if the transmitter and receiver are communicating with each other. You will know this by looking at the LED display of the receiver. Once the receiver and the transmitter are calibrated on the same frequency, then your mic and the karaoke system are connected. You can then use your wireless microphone to while away your time while singing.
James Mann
James Mann is a 36-year-old session singer and vocal coach who loves to share his singing and musical experiences online. Besides focusing on singing. Songwriting, music production, studio setups and vocal recording and mastering other musical instruments are his passion too.
Categories Vocal RecordingSours: https://www.becomesingers.com/vocal-recording/best-wireless-microphones-for-karaoke
WS-858 Wireless karaoke mic Unboxing and Review - How To USE WS 858 Mic
Single vs Multi-Mic Systems - Some wireless mic systems support multiple microphones, usually up to 4. But if you don't need that many mics then there are plenty of really simple single mic systems. It depends on what you're using the mics for. Give it some thought so you can choose how many mics you need.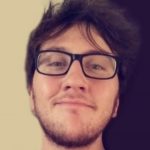 Karaoke Microphone Buyers Guide
Karaoke; one of Japan's most popular recreational exports, is a super fun way to liven up any party. Did you know that the word itself is a mash-up of two Japanese words? "Kara" meaning empty and "Oke" which is shortened version of orchestra.
It's pretty cool because that's exactly what you get - the music track, sans lyrics. It's up to you, brave singer, to provide the words.
In Japan, people rent out private booths with friends and family where they get together to jam out to their favorite songs. There's a large TV that scrolls the lyrics across the screen to help the singer follow along. People order drinks (many, many drinks) and food, bust out musical instruments to play backup and have a great time rocking out together.
In the States and other western countries, it is much more popular to do your singing on stage, in front of an entire crowd of strangers at bars or restaurants. Talk about a culture shock!
Well, what if you want to have a little fun in the comfort of your own home, without the prying eyes of strangers judging your rendition of Celine Dion's My Heart Will Go On? It used to be that you needed to rent or purchase a costly karaoke machine in order to get music that has the lyrics removed, but now all you need is a karaoke microphone and a desktop, laptop, or even just a smartphone to have your very own karaoke party.
No public humiliation, no fear of strangers booing you off stage - just your and your friends rocking out together to your favorite tunes. Liquid courage is entirely optional but highly recommended.
Our Top Pick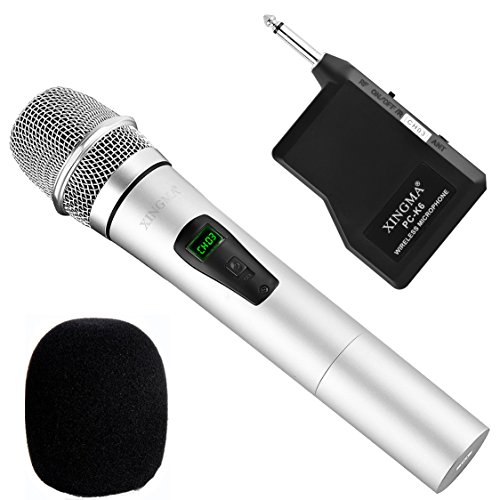 For the best, all around karaoke microphone, the Xingma 6.35mm Interface UHF Rechargeable Handheld Wireless Microphone is our top pick.
It has a great blend of quality, features, and affordability so you can't go wrong with this option.
We love, love, love that the mic and receiver come with rechargeable batteries, as well as the fact that its advanced cardioid design provides the perfect recording of your vocals.

Premium Choice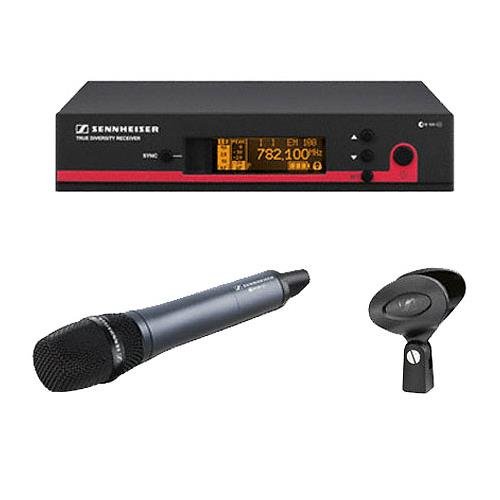 When it comes to premium selection, our pick is the Sennheiser EW 135 G3-A-US handheld cardioid EW system. It is a beautifully crafted, wireless unit, true to the Sennheiser name, and it delivers a high-quality vocal experience.
It's use of a single button to quickly and effortlessly sync up the mic and receiver makes setup a breeze, and the receivers backlight features make it easy to see in all types of lighting.
These may seem like small details, but they can certainly take your experience to the next level, so if you're looking for a top-notch option and can afford to splurge, we wholeheartedly recommend the Sennheiser EQ system.
Great Value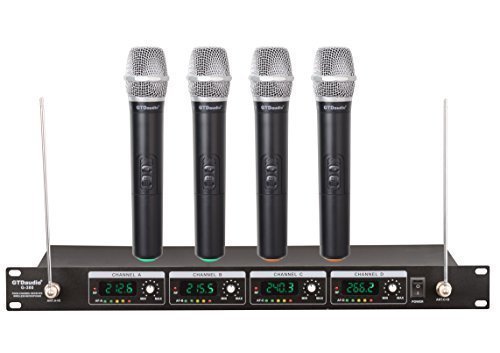 With the GTD Audio G-380H VHF Wireless Microphone System, you are seriously getting a huge bang for your buck.
The fact that you'll be receiving four wireless microphones for under $150 is a big steal, and the sound quality for this unit is quite excellent. This is a very solid option for getting together a group of friends or your family so that everyone can participate and enjoy the karaoke action.
It'd also be a great addition to a new or "basement" band that is looking to grow their sound but isn't quite ready to purchase high-end premium equipment. In addition to the four wireless microphones, this system comes with a receiver and each channel has its own volume controls.
This will allow your group to strike the perfect balance and harmony as you belt out your favorite tunes.
Sours: https://musiccritic.com/equipment/microphones/10-best-karaoke-microphones/
Now discussing:
She hasn't healed yet. - in Stas's voice, not a trace of the former cold confidence remained. I groaned. Stas looked at me in confusion. I tried my best to hold back the tears and I think I succeeded.
1695
1696
1697
1698
1699