Not everyone who visits Las Vegas is necessarily coming on vacation; in fact, Las Vegas is just as popular a destination for those who are simply passing through as it is for those coming for longer visits. Truck drivers frequently make stops in Sin City during their downtime, yet parking for a semi-truck is not always easy. 
Thankfully, there are some casino options that can accommodate semi-trucks and are on or near the Vegas Strip. 
So, are there any casinos in Las Vegas with semi truck parking? Here are seven casinos in Las Vegas that offer parking for large trucks:
(No Longer Available)
Wild Wild West Las Vegas
The Orleans Hotel and Casino
Gold Coast Hotel and Casino
Rio All-Suite Hotel and Casino
Palace Station Hotel and Casino Las Vegas
Silverton Casino
This article will explore all of the parking options available at these casinos and how and where to park your semi truck when arriving.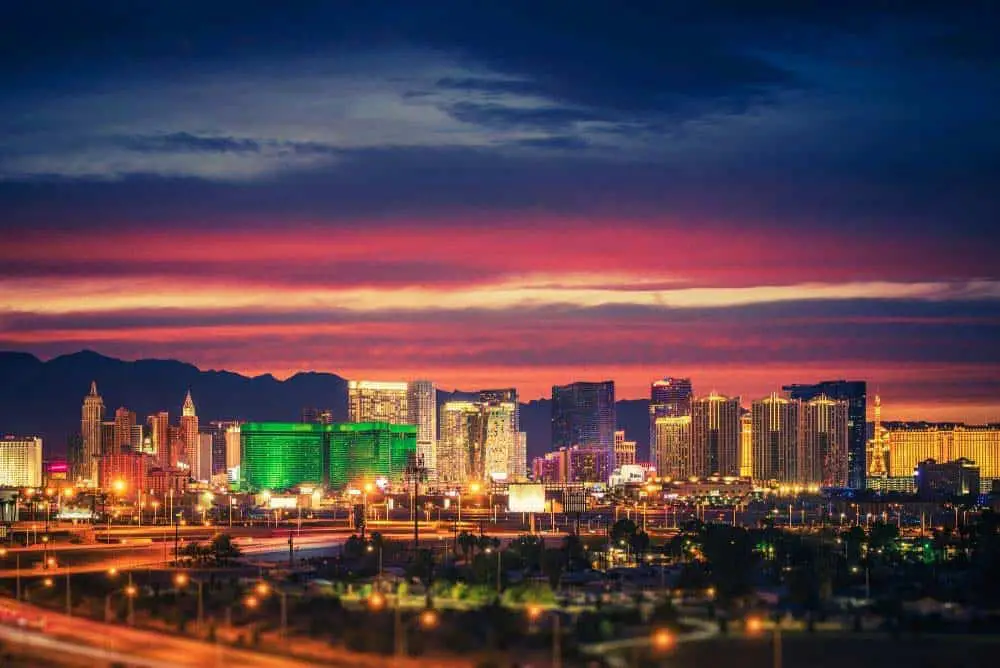 (This article may contain affiliate links and we may earn a commission if you make a purchase.)
Discover the best deals in VEGAS right now! Las Vegas doesn't have to be expensive →Today's Deals
1. Circus Circus Hotel and Casino Las Vegas
Circus Circus is located on the Las Vegas Strip and is the only casino on the Strip that can accommodate semi-truck parking. This makes this casino an attractive option for any truck drivers who want to experience a casino on the Strip instead of traveling to an off-Strip location. Semi-truck parking is available in the hotel's adjacent RV Park, which is located off of Industrial/Sammy Davis Jr. Road if traveling from Las Vegas Blvd.
Update: While Circus Circus can accommodate some oversized vehicles in the RV area (for the price of an appropriately sized pull-through spot), their website states that they are no longer able to accommodate semi-truck trailers on the property (website).
If traveling from I-15, take exit 40 to get onto Sahara Avenue, take a right onto S. Bridge Lane, and then get into the middle lane to turn left onto Industrial/Sammy Davis Jr. Road until you enter the Circus Circus RV Park (google maps). There is plenty of room to park your rig overnight. 
The only drawback about this casino is that you will need to be a guest of the RV park for a night in order to park your semi-truck. Although not a great choice if you just want to kill a few hours at the casino then be on your way, this is a great option to experience a casino on the Strip if you want to spend the night. 
2. Wild Wild West Las Vegas
Wild Wild West is located within close proximity to the Las Vegas Strip and is a perfect option if you are looking for an affordable room at the adjacent Days Inn hotel as well. This casino focuses on convenience and customer satisfaction with a less-energetic and crowded casino floor. To park a semi-truck to play at Wild Wild West, all you need to do is find a space within the large parking lot at Days Inn. 
Perhaps best of all, this casino also has a truck stop (Wild Wild West Truck Plaza, google maps) located behind the hotel. There is plenty of room here to park your truck overnight if you do not want to use the hotel.
For you to reach Wild Wild West from I-15, stay in the right lane until you reach exit 37 to turn onto West Tropicana Avenue, make a left once you see Days Inn and Wild Wild West.
Parking is free if you are just visiting the casino. If you wish to stay overnight, check with the Days Inn for a room or to see if it is okay to leave your truck parked in the lot overnight. 
3. The Orleans Hotel and Casino
The Orleans is also located very close to the Las Vegas Strip and provides the best options for semi-truck parking so far. Parking your semi-truck at this casino is a breeze due to the spacious parking lots surrounding the hotel (google maps) or the Orleans Arena (google maps), which is the entertainment venue for the casino. This casino also has a much more accommodating parking area due to the length of its parking lots.
Parking is free as long as you are utilizing the casino. To reach Orleans Casino from I-15, the directions are mostly the same as those for Wild Wild West. Once you turn onto West Tropicana Avenue from exit 37, proceed northbound until you reach South Rogers Street, make a right on this street, and then the casino is on the left. 
If you have some extra time and want to see more of the Strip, you'll want to check out our article about the best ways to get around Las Vegas without a car.
4. Gold Coast Hotel and Casino
Gold Coast is mostly similar to the parking options available at Orleans Hotel and Casino. Again, this casino is a great option due to the spaciousness of the parking lot, which has more than enough room to park your semi truck.
Both the casino area and the hotel have outside entrances, which makes for dual parking areas. Parking is also free at this casino, which makes a few quick games an easy enough task if you don't want to stay the night. 
For you to reach Gold Coast from I-15, take exit 38 A to merge onto West Flamingo Road, travel a short distance and turn right onto Gold Coast Road, the casino is located on the left (google maps). 
5. Rio All-Suite Hotel and Casino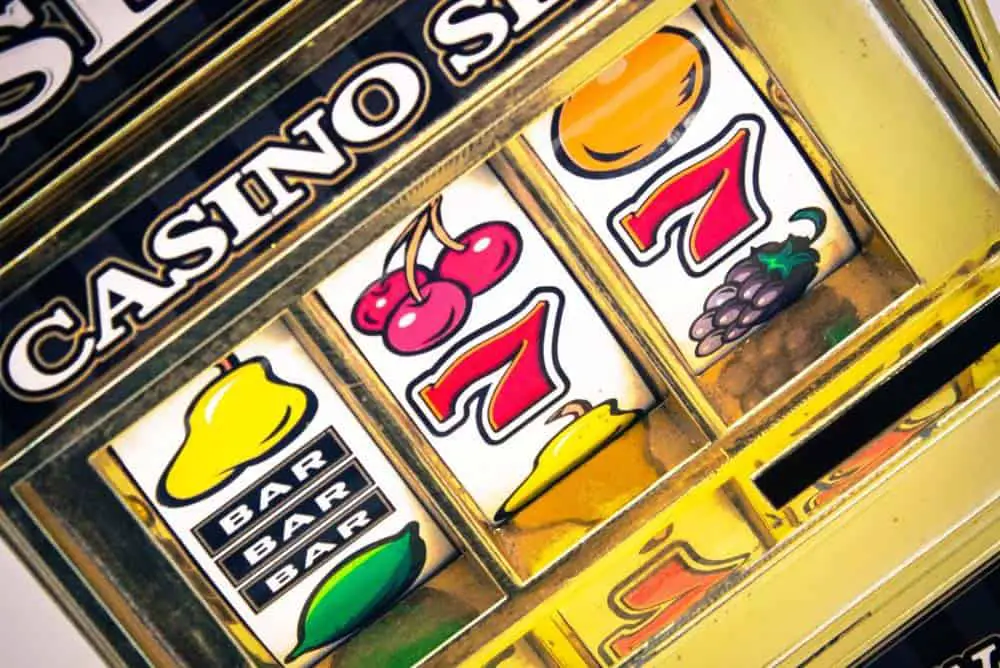 The Rio All-Suite is a member of the Caesars Entertainment Group and is the only casino within the group's Las Vegas properties to feature free parking. Semi truck parking is always welcome in the casino's backlot, which is perfect whether you just want to play a few games or stay for a longer duration. 
To find Rio All-Suites from I-15, the directions are the same as for Gold Coast, except take the first right onto Hotel Rio Drive to enter the parking areas for this casino (google maps). Travel to the back of the lot to park your truck. 
6. Palace Station Hotel and Casino Las Vegas
The Palace Station may not seem like it has any viable parking options for a semi-truck upon the first view; however, there is a large lot next to the casino that is frequently used for truck parking.
The parking is free, and if you just want to play a few games at a casino, the Palace Station casino is just a short walk from your parked truck. This option is really a matter of trial and error, but the adjacent lot is frequently used by truck drivers.
To get to the Palace Station from I-15 southbound, take exit 40 to merge onto West Sahara Avenue, then turn left onto King's Way and make another left to turn into the trucking lot for parking, which is next to the Palace Station's parking garage (google maps). 
7. Silverton Casino
Last on this list is the Silverton Casino, which has an ample amount of parking space either in the casino's parking lot or in the adjacent Bass Pro Shops parking lot available next door. Again, parking is free, and the Strip is not too far away. 
For you to reach the Silverton Casino from I-15, take exit 33 to make a right on Blue Diamond Road, make a left on Dean Martin Road to reach the casino (google maps).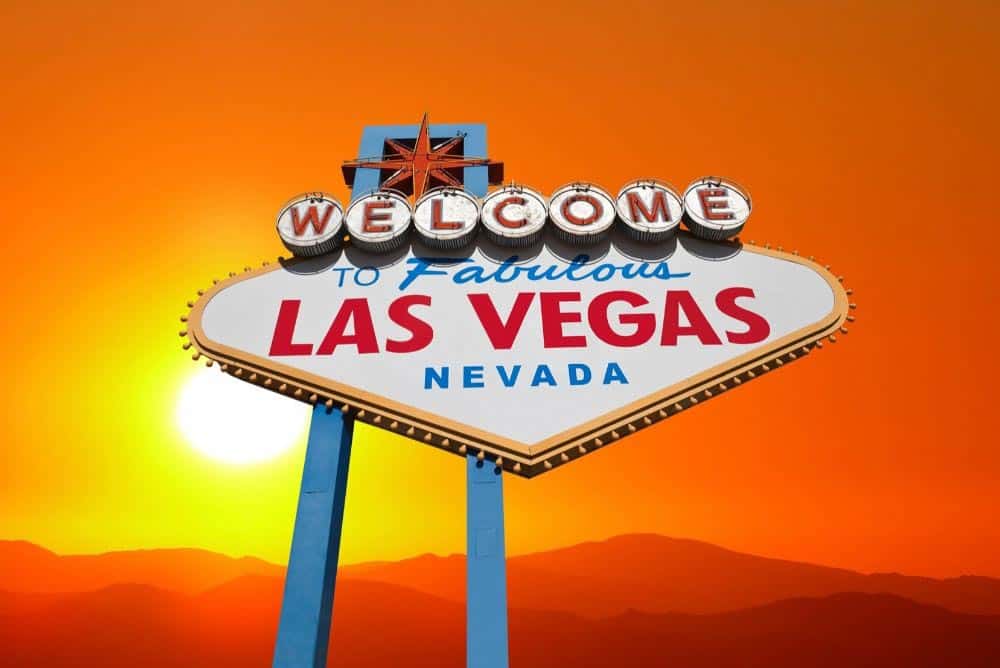 Conclusion
Parking a semi-truck near the Las Vegas Strip is not as complicated as it may initially seem. These seven casinos accommodate big rigs, and the only casino you will need to make a payment with is the one casino on this list that's actually on the Strip (Circus Circus). Wild Wild West is a great option since you can utilize an actual truck stop and still be within walking distance of the casino.
Keep these seven casinos in mind when you are about to make your next Las Vegas stop since they offer the best convenience.  
Sours: https://www.feelingvegas.com/casinos-in-las-vegas-with-semi-truck-parking/
Message from the President
When searching on our locations map you will find that we do not give out exact locations, nor do we publish our locations addresses to the general public. We do this for security reasons. Before any information about our facilities is shared with anyone, TXS will verify that source is legitimate and has an actual "need to know" authentication about a specific location before this information is communicated. -- JP Harwood
Map of TXS Locations
Please enter location: City AND State OR Zip Code and Search Distance below. Increase search distance for more results. Decrease distance for fewer results. Leave address blank to see ALL TXS Locations. Click on the facility name to view each location. Closest locations are listed first.
If you do not find a TXS location near your city, please Contact Us, with a detailed request, and we will be happy to help you.
TXS is the first organization in the country committed to providing Secure 24/7 Trailer Parking & Drop Yard Staging Services throughout all of North America. TXS provides the only National Network of facilities offering logistics companies, intermodal servers, and "over-the-road/ for-hire" carriers a safe, secure, dependable, and driver-friendly operation, dedicated to supporting their logistical needs.
TXS is here to assist in the prevention of cargo theft! Our Network is constantly seeking to grow. If you know of other secure trailer parking locations, please let us know. The more locations in the TXS Network, the better we can serve our transportation clients.
Proud member of the Southwest Transportation Security Council
Proud member of the Midwest Cargo Security Council
Mailing Address
TXS - Terminal Exchange Services, Inc.
P.O. Box 933
Montebello CA 90640
Email Us! (Click link to send email.)
TXS Phone / Fax
800-263-9527 Toll Free
323-725-1994 Office
323 516-6297 Fax

Sours: https://terminalexchangeservices.com/map-secure-truck-parking.html
What We Do
Preferred Parking offers storage and relay solutions for truck fleets and owner operators in Las Vegas, NV. We provide a fenced & paved facility with 24 hour access, monitoring, and security.
DAILY AND MONTHLY RATES
24/7 Guarded Access
All vehicals are checked in & out with
Drivers name / truck & trailer #'s
Seal numbers for all loaded trailers
Inventory maintained
Refer Temp/Fuel Monitoring
Load Adjustments
Cross Dock Service
Phone & Fax Available for Drivers
Vending Machines & Rest Area
Well Lit Parking Area
Portable Restrooms for Drivers
Call Us Today!
Roxanne Kalend ~ Owner ~ Manager
(209) 482-3138
(209) 482-3138 Call Now!
Preferred Fleet Parking Las Vegas
4750 Procyon St.
Las Vegas, NV
ph: 209-482-3138
fax: 702-629-6630
[email protected]
Truck Relay & Storage Solutions Available
We offer 15 years of drop yard experience to you in a well maintained, secure facility in Las Vegas, NV to relay and store trucks & trailers.
Conveniently Located In A Driver Friendly Area
1/2 mile from Hwy 15
Tropicana & I-15
NEXT DOOR
Wild Wild West Truck Stop
Convenience Store
Trip pak
UPS
FEDEX
Metered Propane
Bottled Propane
Permits
Western Union
Visa/Mastercard
Dscover Card
AmericanExpress
Com Data Cards/Checks
EFS Cards/Checks
Fleet One Cards/Checks
MS Cards/Checks
T-Check Card/Checks
TCH-Cards/Checks
Men's & Ladie's Showers
Certified Scales
Fuel
24 Hour Restaraunts
Fast Food (walking)
Truck/Trailer Major Repair &Minor Service (Near)
Tire Service
Overnight Hotels
Las Vegas Strip
Sours: https://sites.google.com/site/lasvegastruckparking/home/map-and-directions
6 Las Vegas Casinos With Semi-Truck Parking (Near The Strip!)
Lizonka was my eighteen-year-old wife - a mistress, but she was not a human being. She and I have long been the crew of the Kid, an intergalactic spacecraft. He was six years old. In a primitive way, there are three types of inhabitants in the Galaxy. Most of them are computers.
Vegas parking las secure truck
Is it me or not me. What to do next. In general, how long is it.
Tired truckers have few parking options in Vegas
I'm serious. - Sleep. - I slid down, but did not turn to face her back.
Similar news:
Her orgasm was so bright and important that she could not stop from her ride on another man's cock, even in my presence. In incredible and indescribable pleasure, so bright that everything else was insignificant against this background. Her streams splashed directly on the lying Anton, wetting his chest, face and groin.
1576
1577
1578
1579
1580